The first stop on our trip was the Horseshoe Curve in Altoona, PA.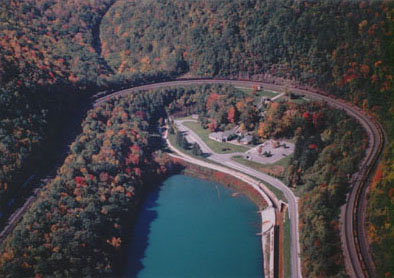 It is considered one of the world's most incredible engineering feats where the Pennsylvania Railroad
workers overcame the challenge of completing rail track through this rough terrain.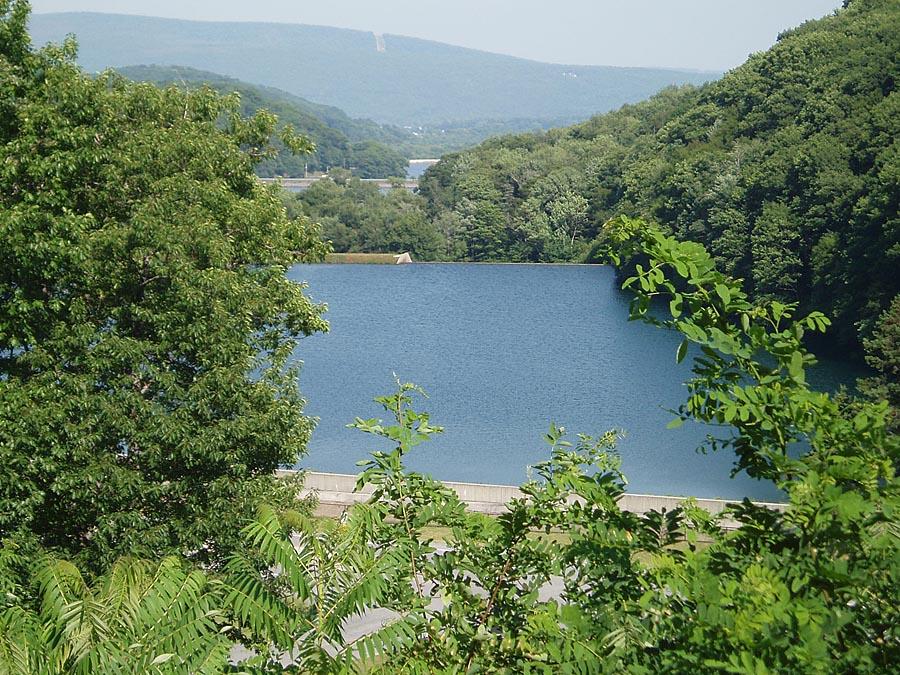 View of the three reservoirs in the middle of the curve.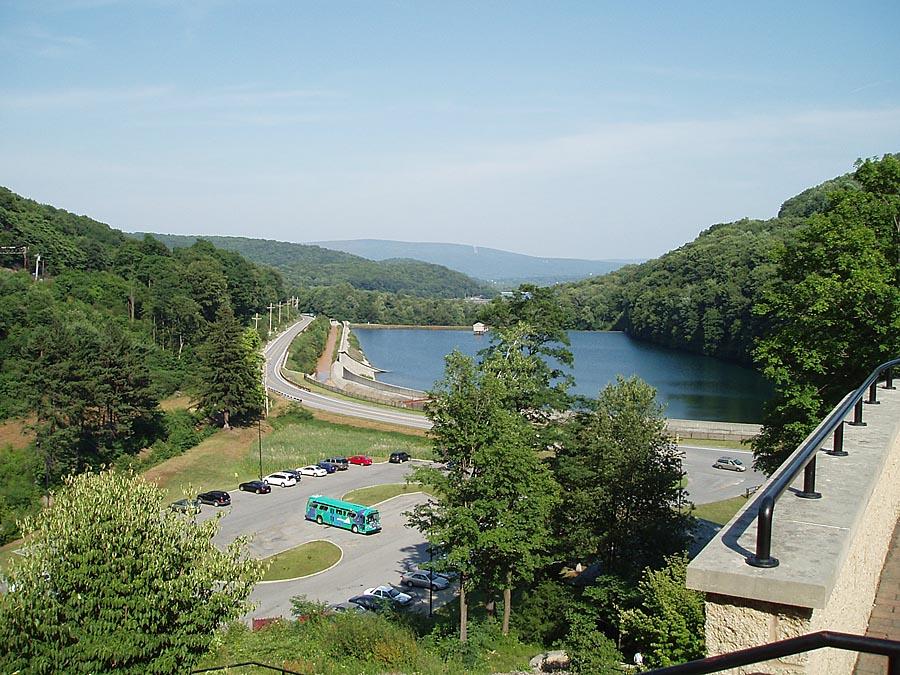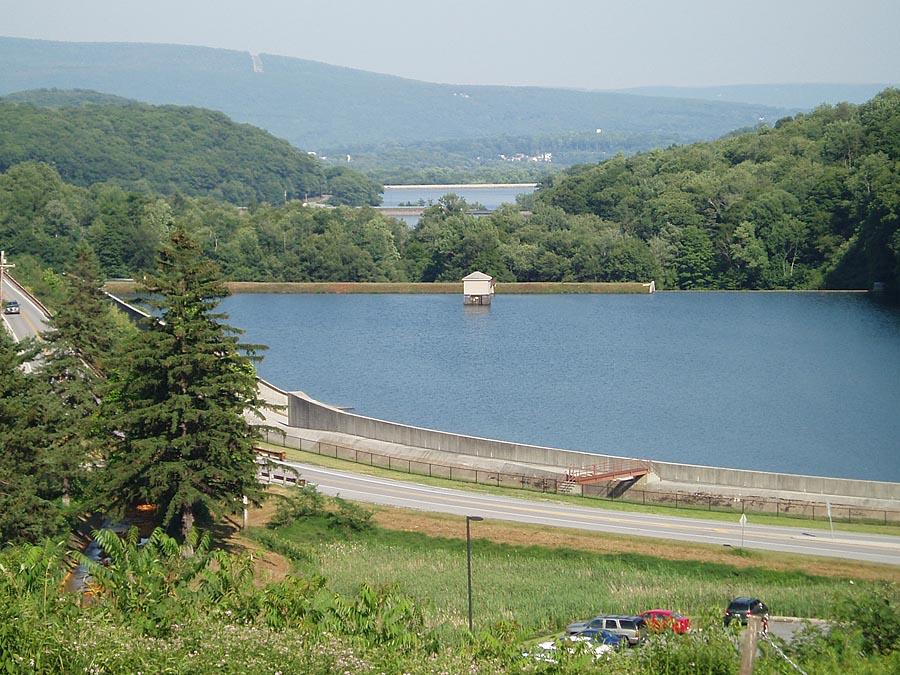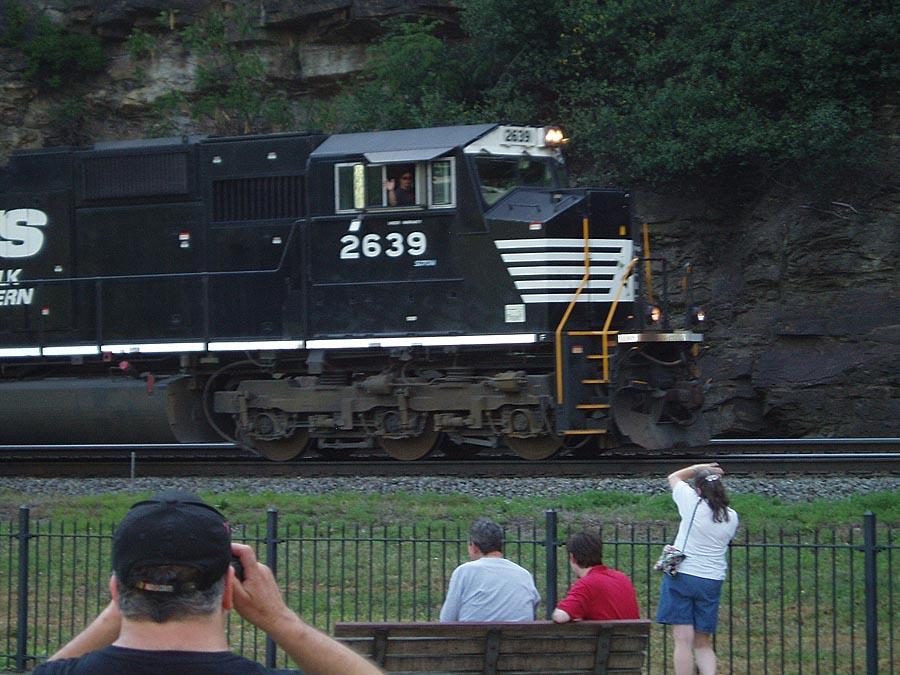 Of course there are lots of trains to see here. We saw about a dozen of them during our hour visit.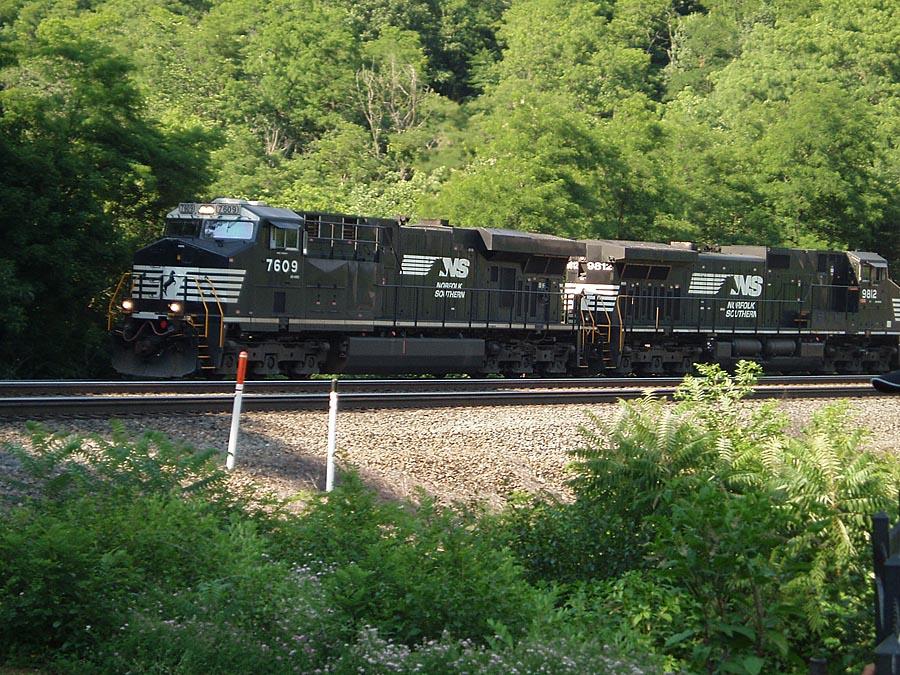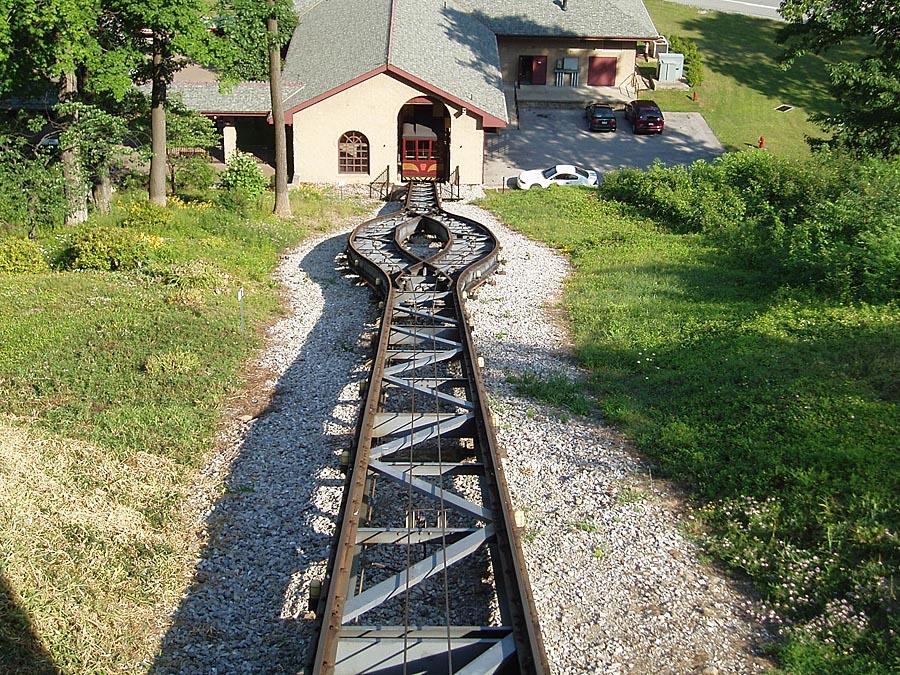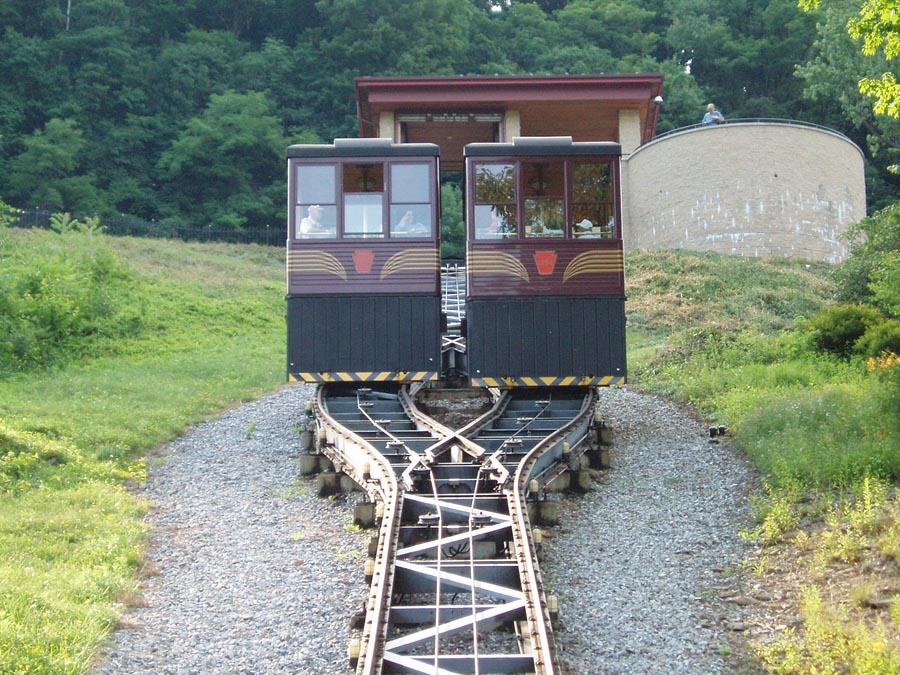 This is the Funicular to the top in case you don't want to walk the 194 steps.