On Friday September 10th Jim & Diane ventured to Pittsburgh for the 2004 World Pinball Championships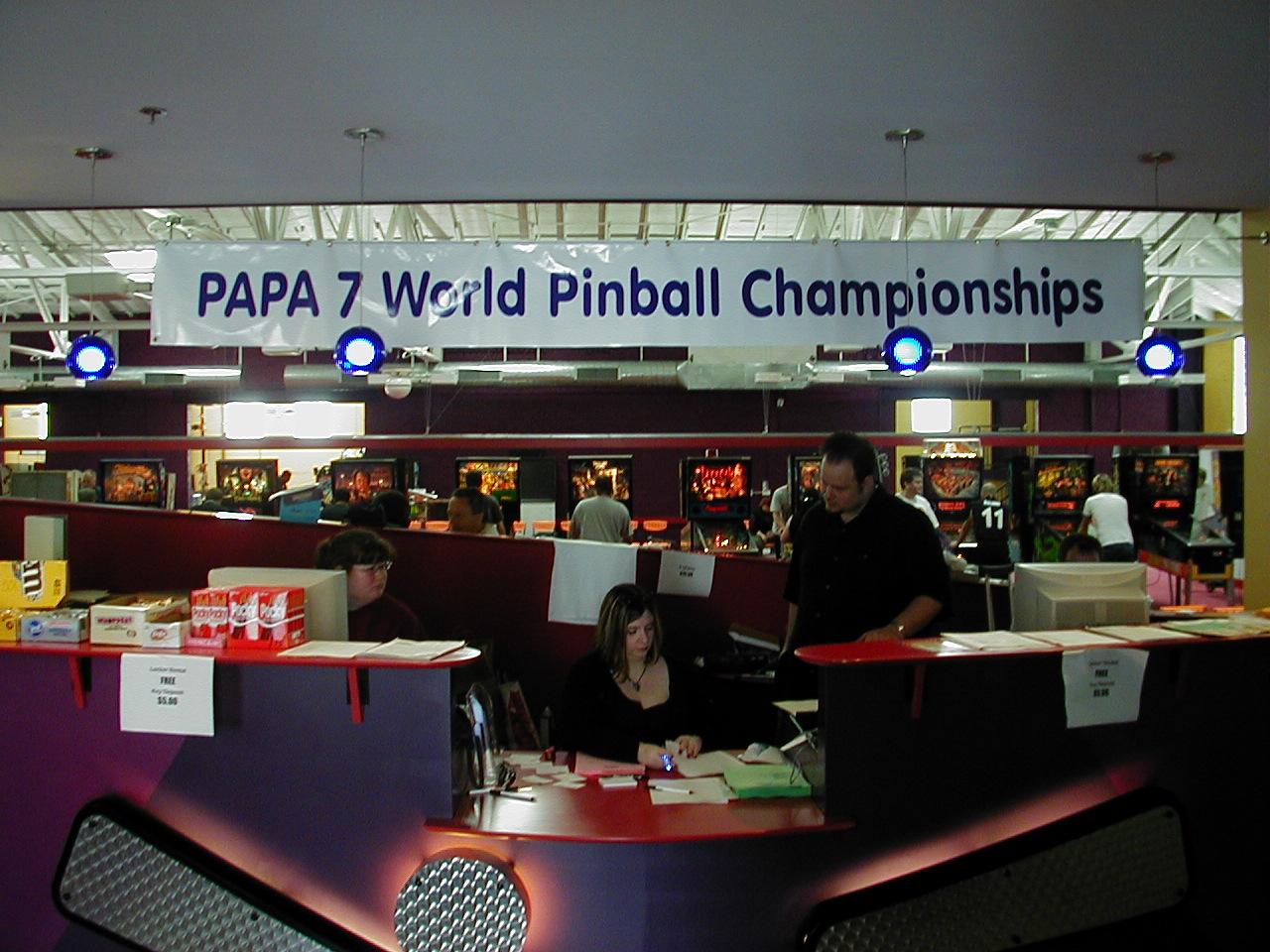 The tournament was held in a newly refurbished, 30,000 square foot building.
There were almost 200 pinball machines.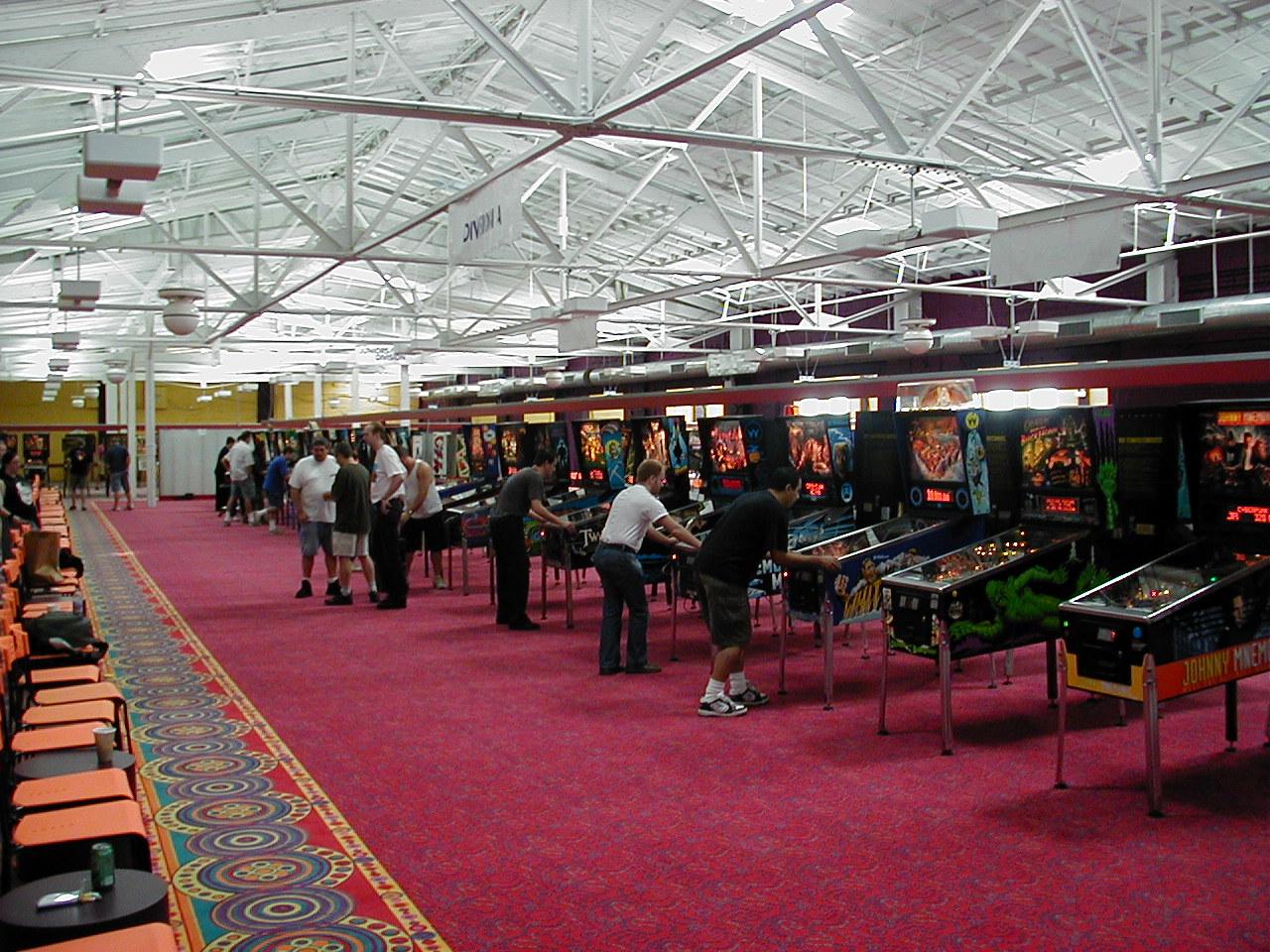 Three world class players compete in one of the qualifying rounds in Division A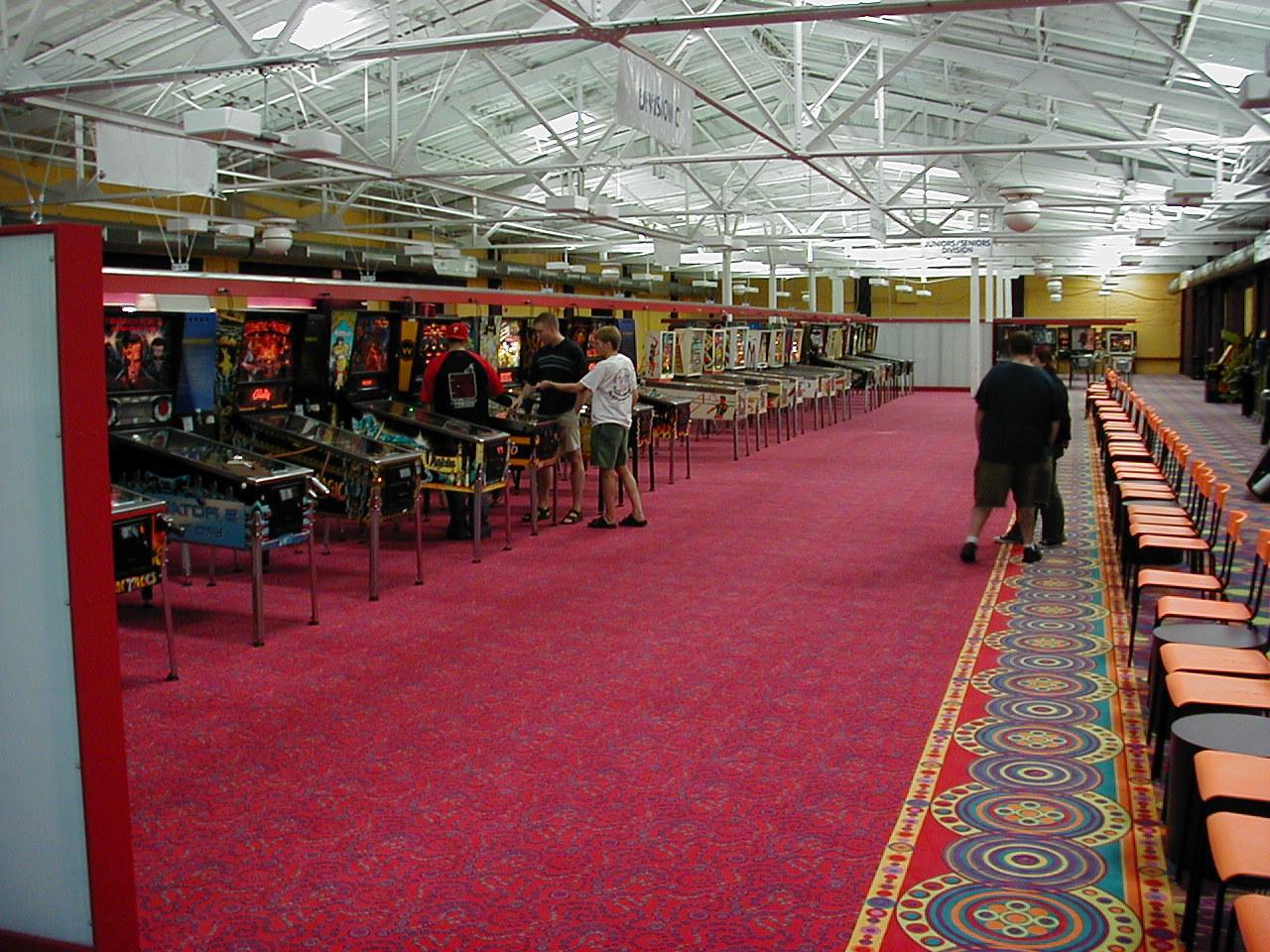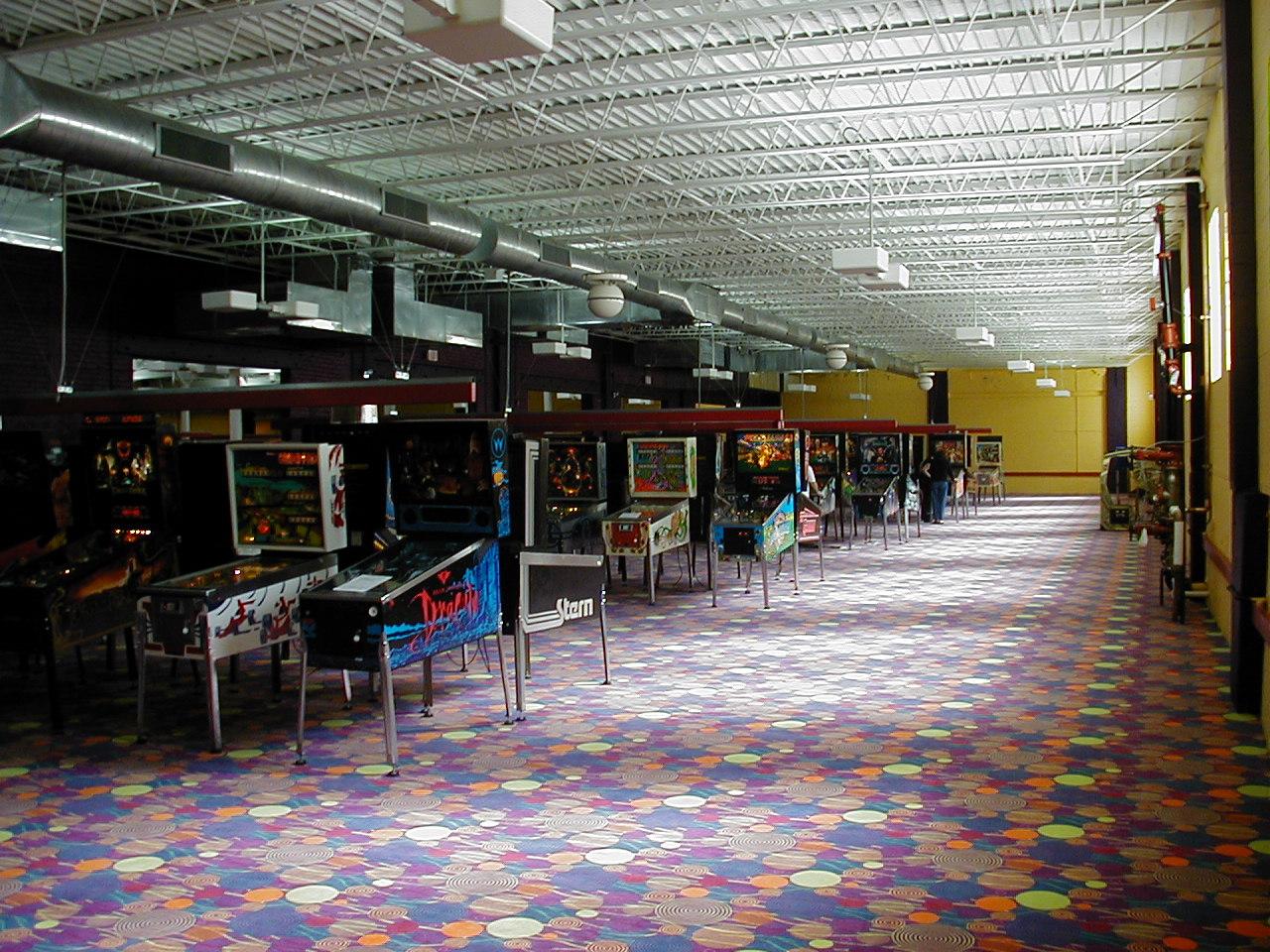 Some of the many machines used for recreational play.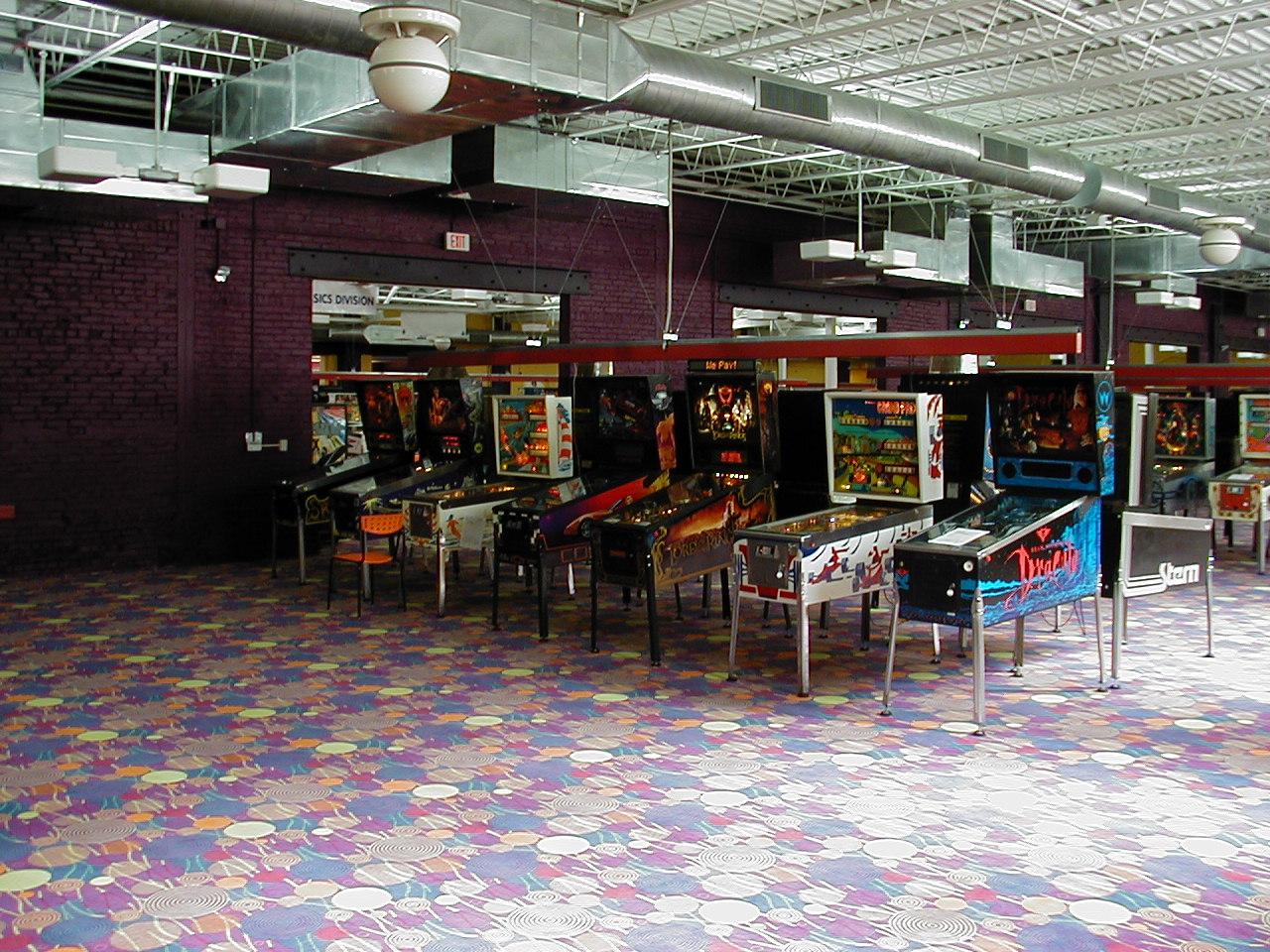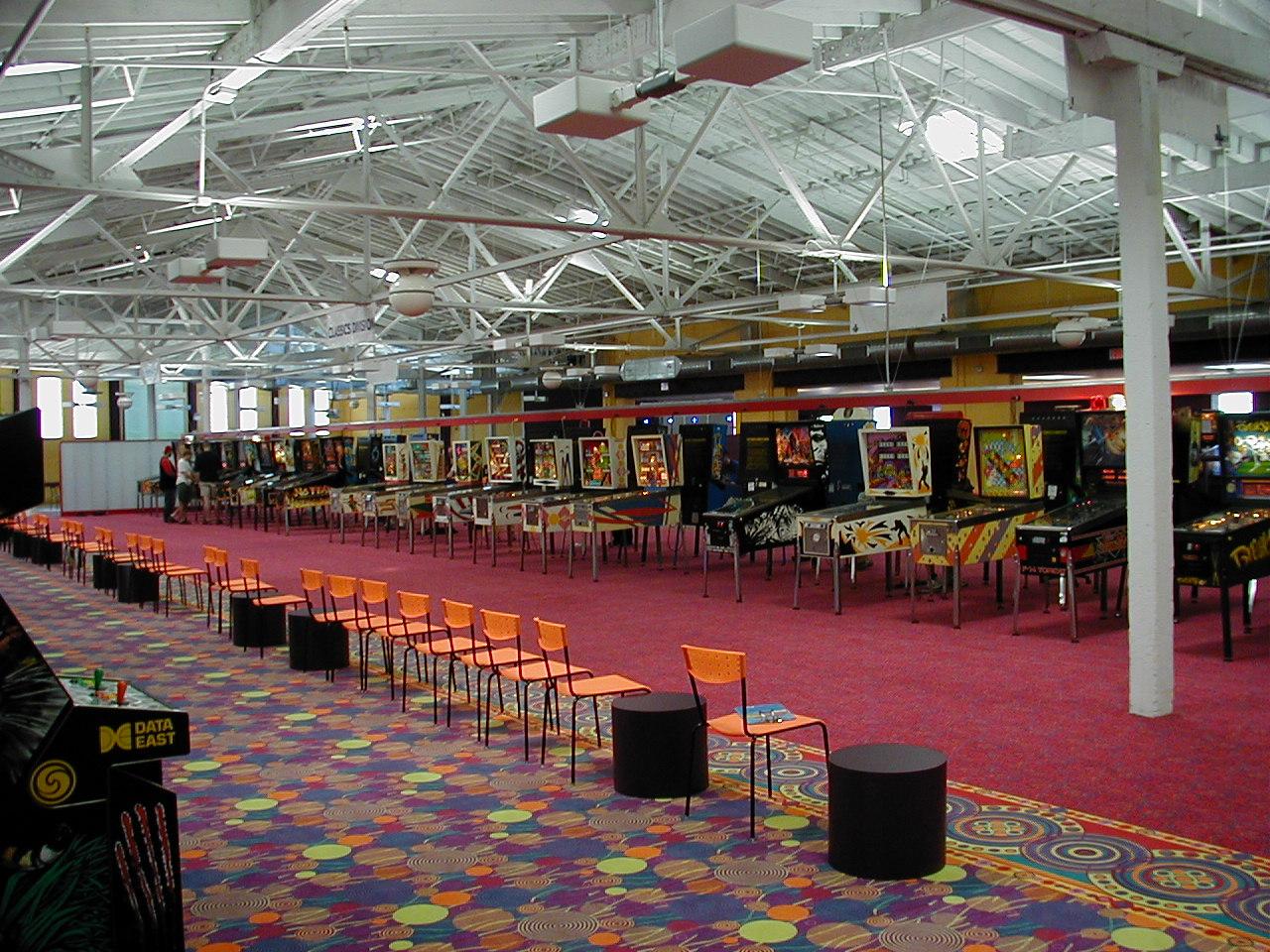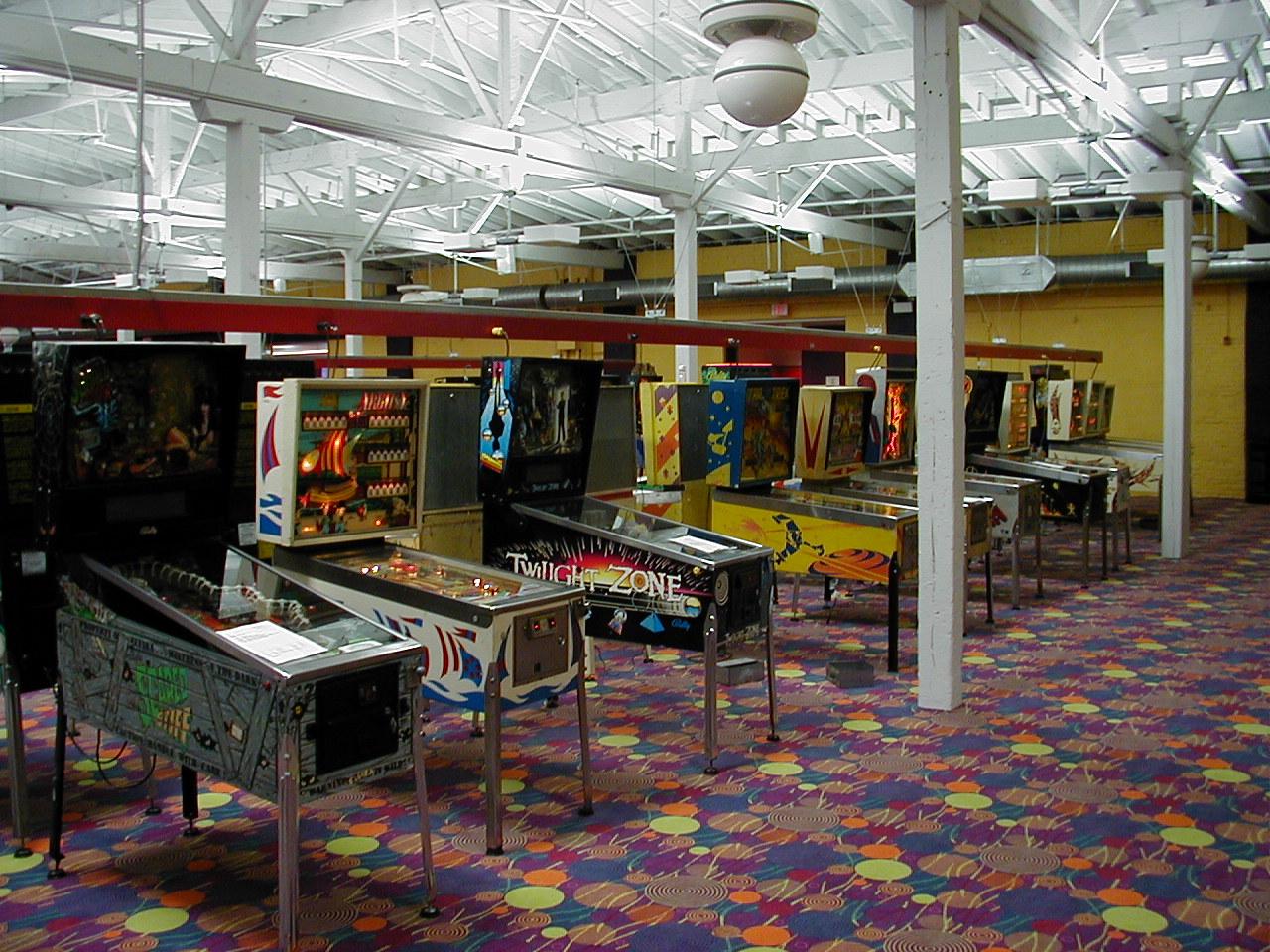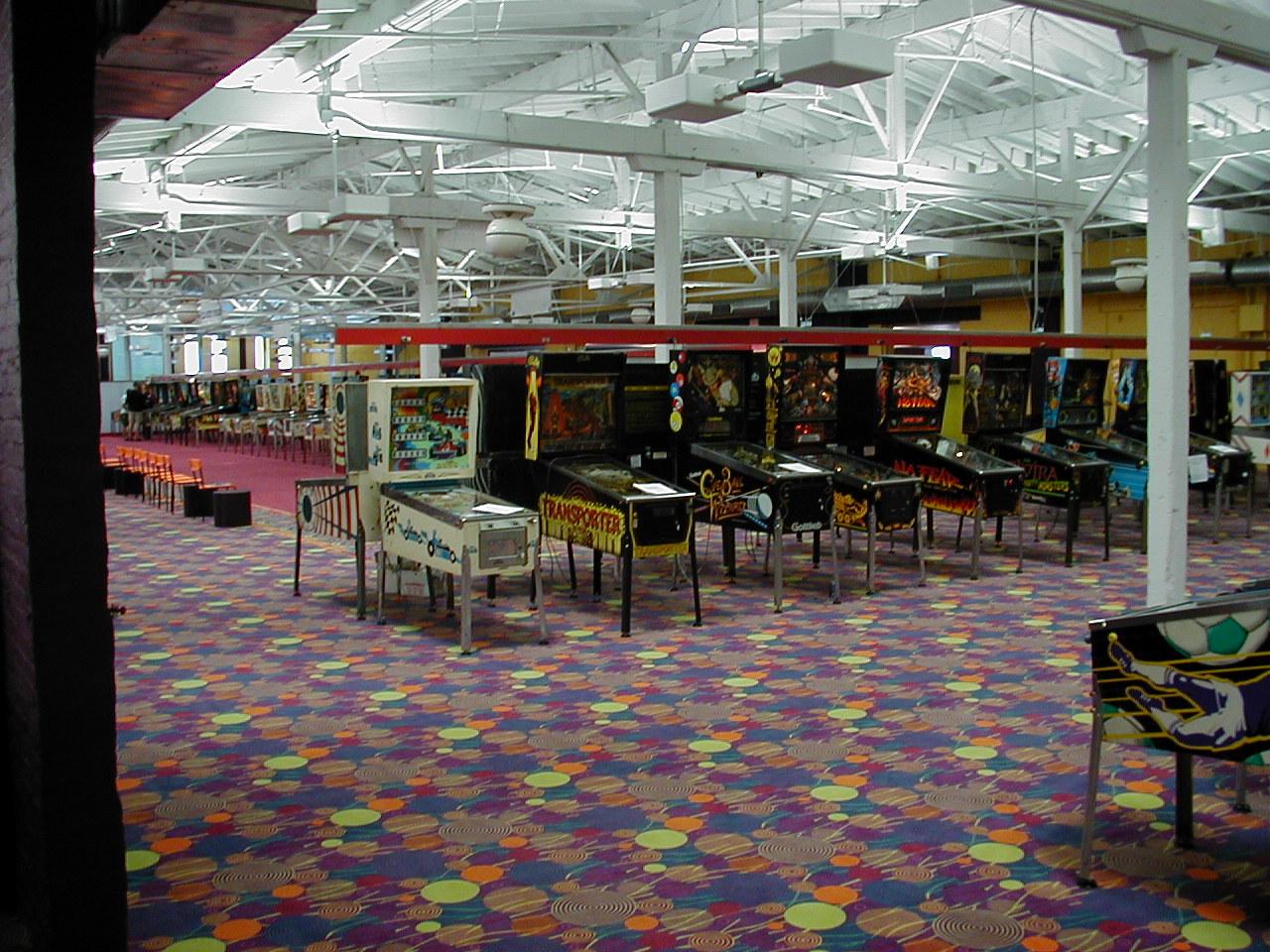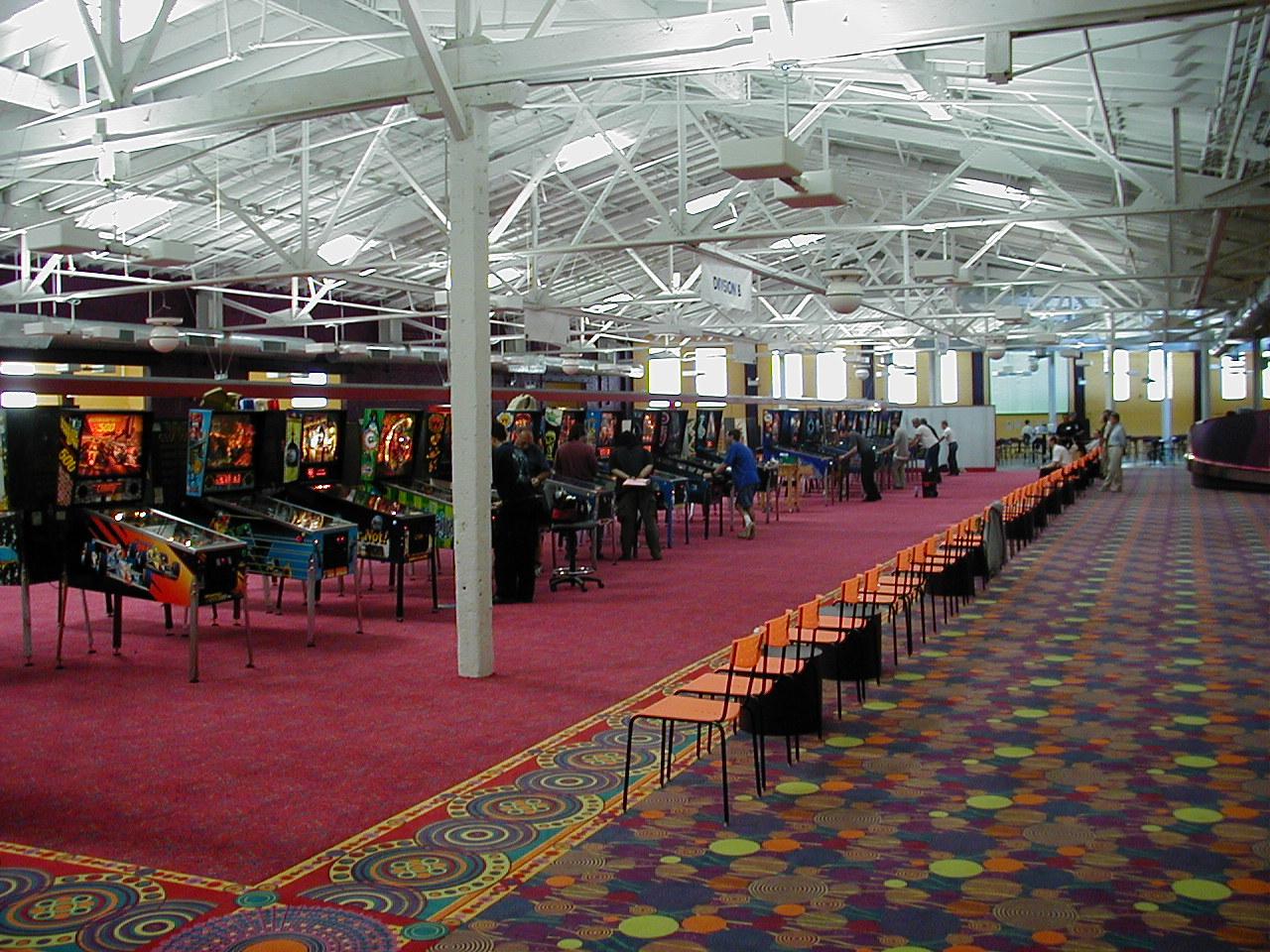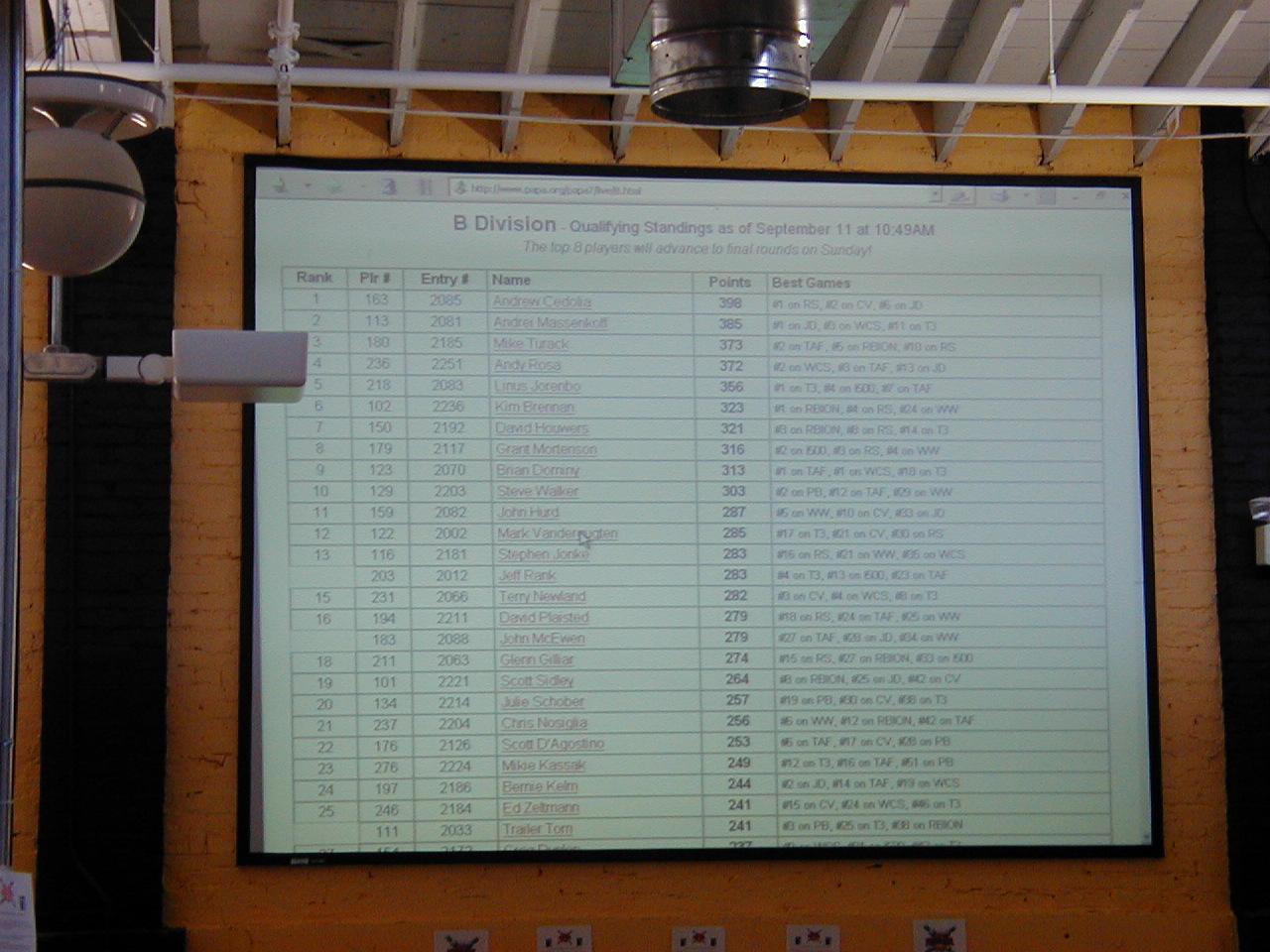 Hi-tech computer score keeping
Just five days after the tournament disaster struck Carnegie.
Click HERE to see some sad pictures.
Remarkably less than a year later PAPA8 was held in the same facility.
Click HERE for further information.