On Monday May 8th Jim & Greg attended the Fifth Annual Leslie Moore Scholarship Foundation Dinner & Silent Auction.
In attendance were Lem Barney, Raymond Berry, Elvin Bethea, Joe DeLamielleure, Art
Donovan, Carl Eller, Leroy Kelly, Ken Houston, Larry Little, Gino Marchetti, Joe Namath, Bobby Mitchell, Lenny Moore, Joe Perry, Gale Sayers and Dwight Stephenson, all NFL Hall of Fame Members. Also in attendance were Jim Mutscheller, Milt Davis, Bubba Smith & George Taliaferro, all former Colts, Hall of Fame & All Century Third Baseman, Brooks Robinson & several current Ravens Players.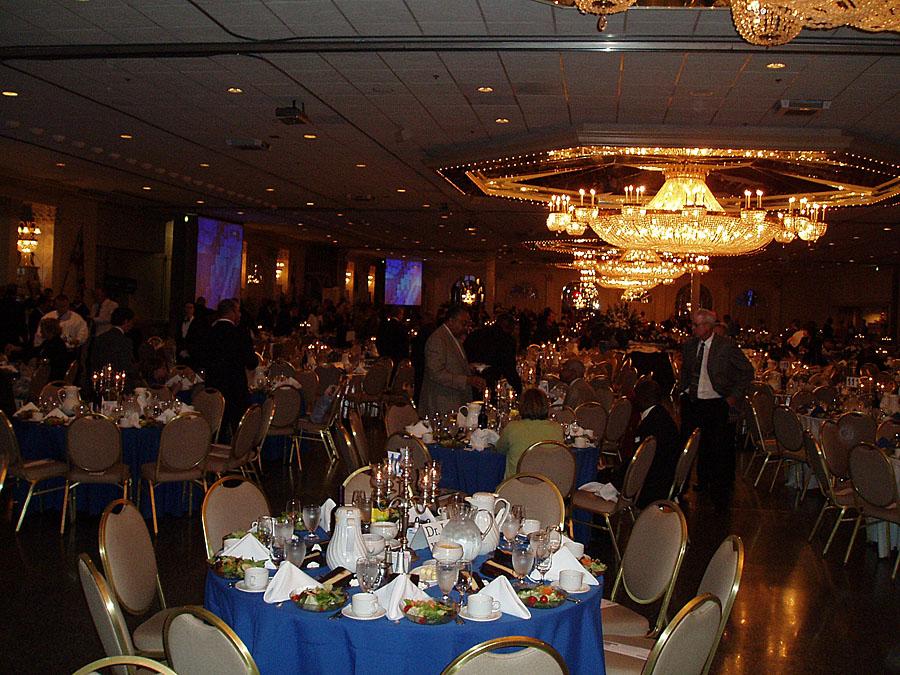 The event was held at Martins West in Baltimore. Several hundred people were in attendance
Former Center Field Great of the Baltimore Orioles, Paul Blair. (Greg & Rob's golf buddy).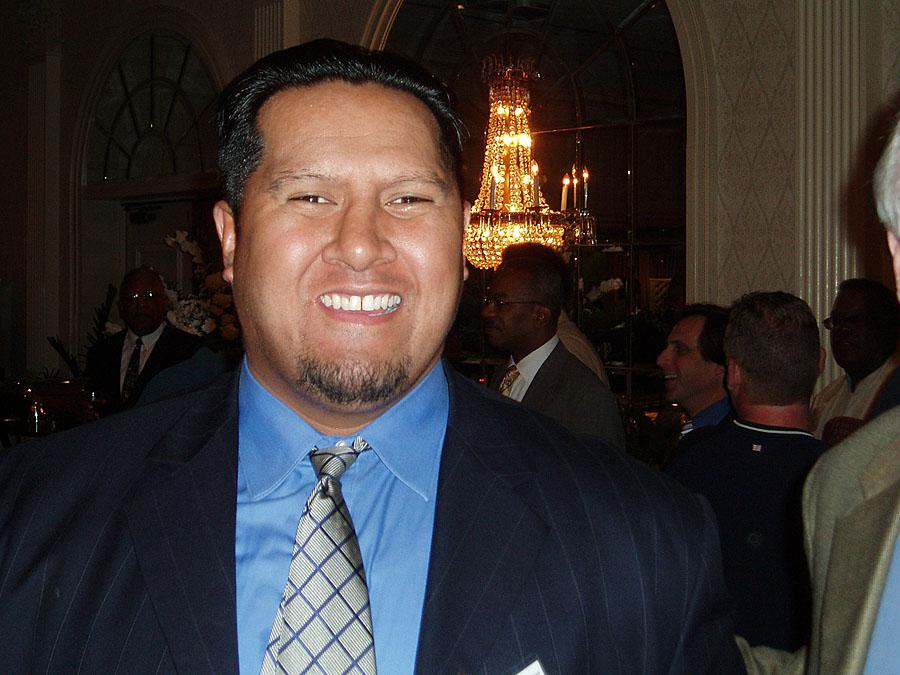 Current Raven, 6'3", 345 pound, Edwin Mulitalo.
Photographer wasn't fast enough to get all of Jim in the picture.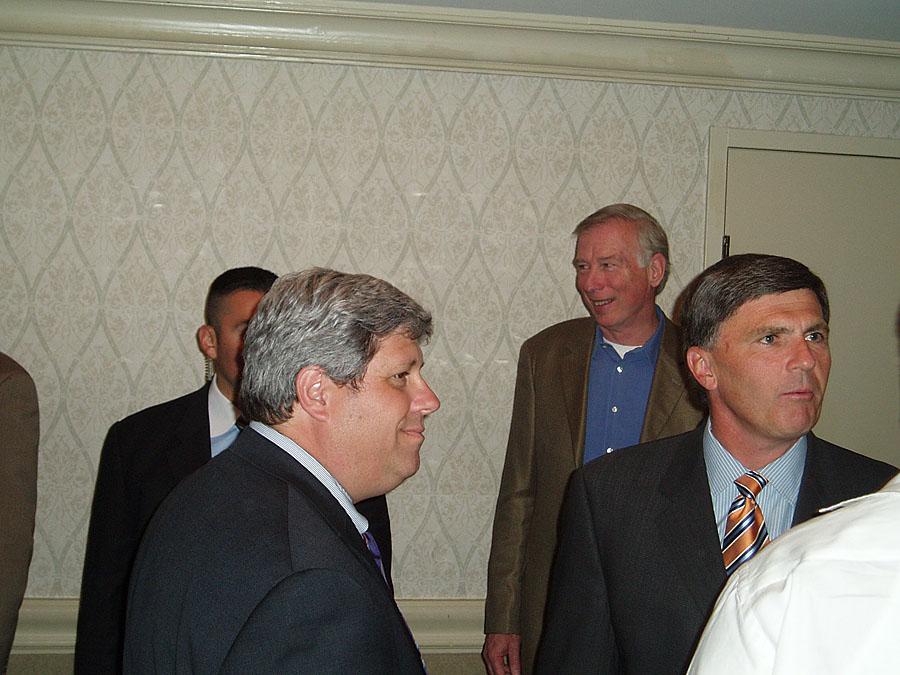 Jim tries to get a picture with the Gov but secret service guy on left, wire in ear, intervenes.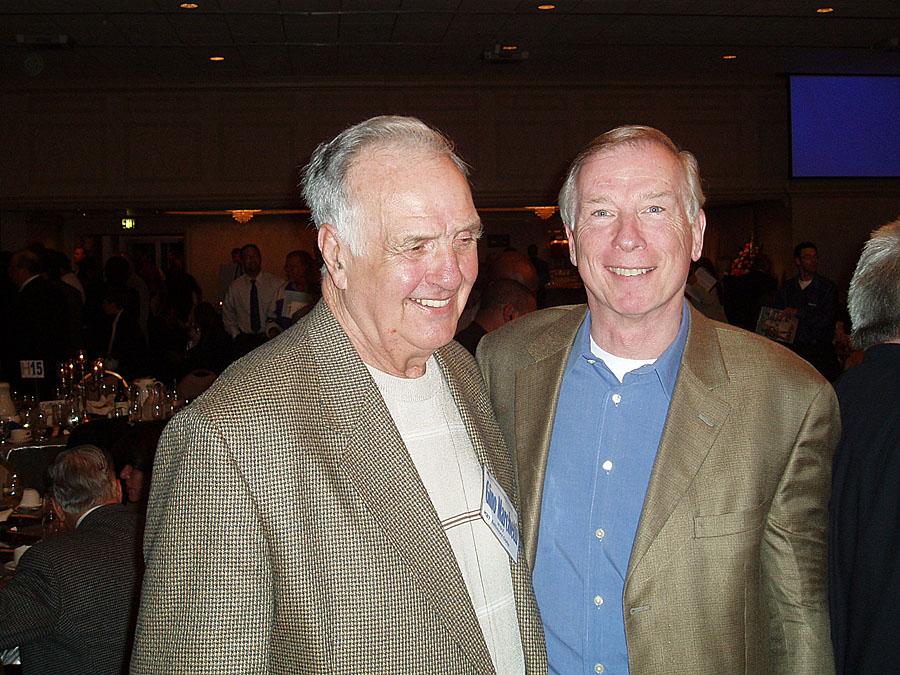 Hall of Fame Defensive End Gino Marchetti & Jim share a laugh about "Gino" Burgers.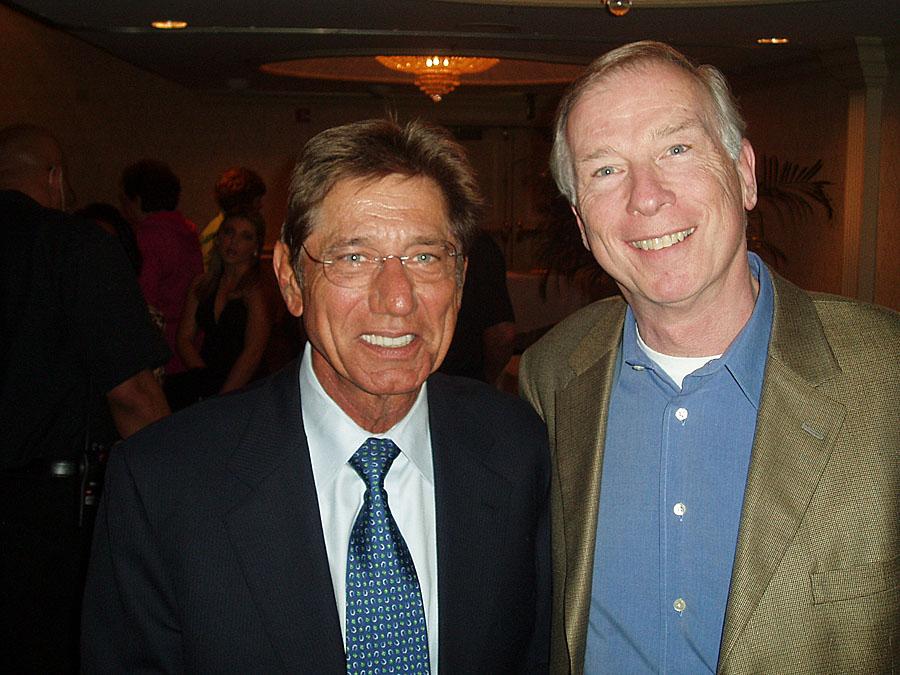 "Broadway" Joe Namath