On Sunday October 29th, 2006 we went to Washington DC to cheer on Michael McGuire as he ran the Marine Corps Marathon.
Michael did great, finishing in the top 10% overall !!!!
Click HERE to go the the official website.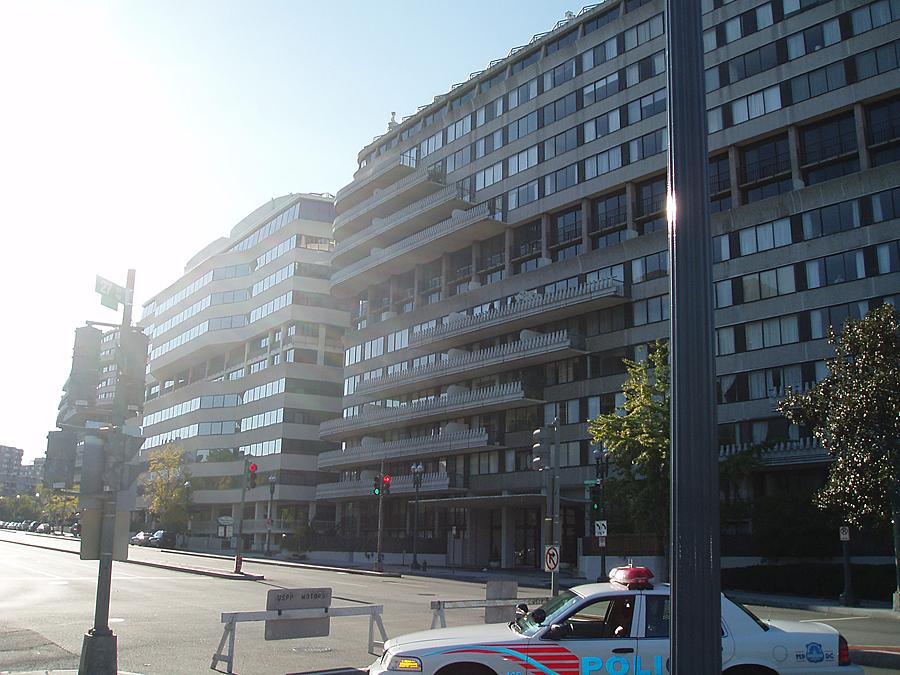 We had a great view of mile 5 1/2 and 9 in the shadows of the infamous Watergate Complex.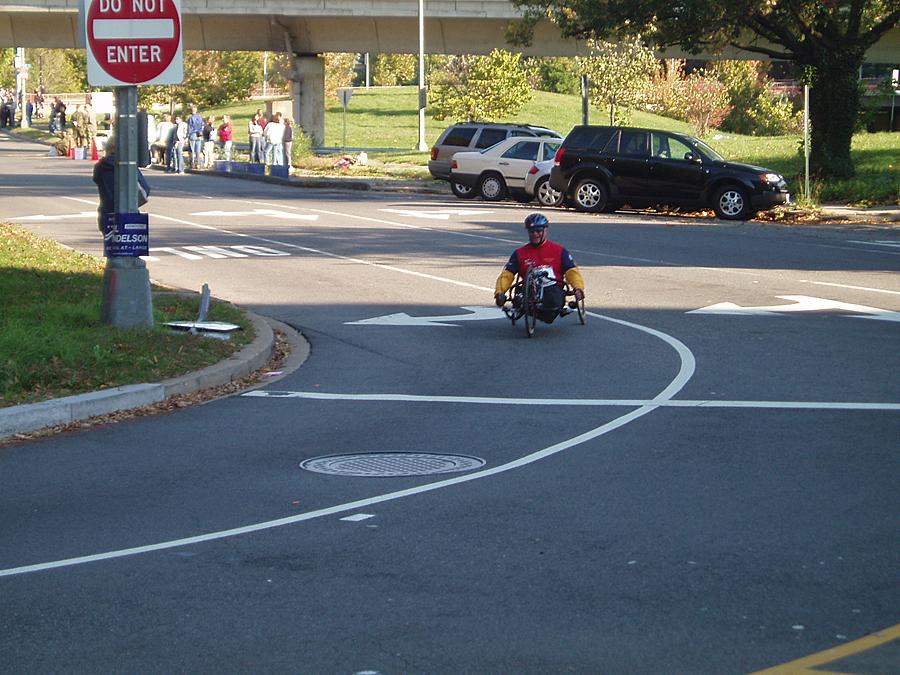 The wheelchair racers came first.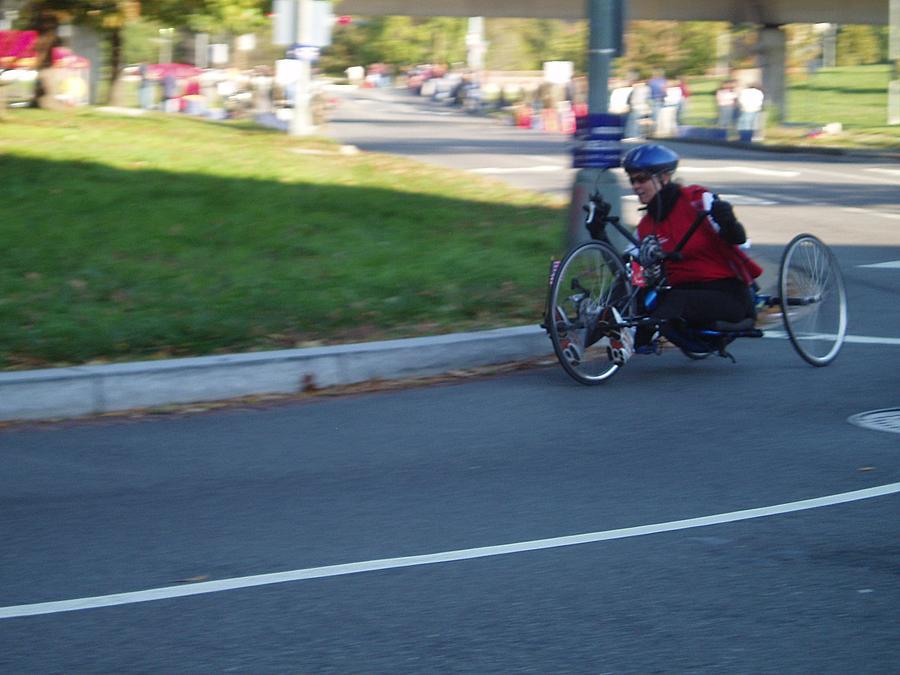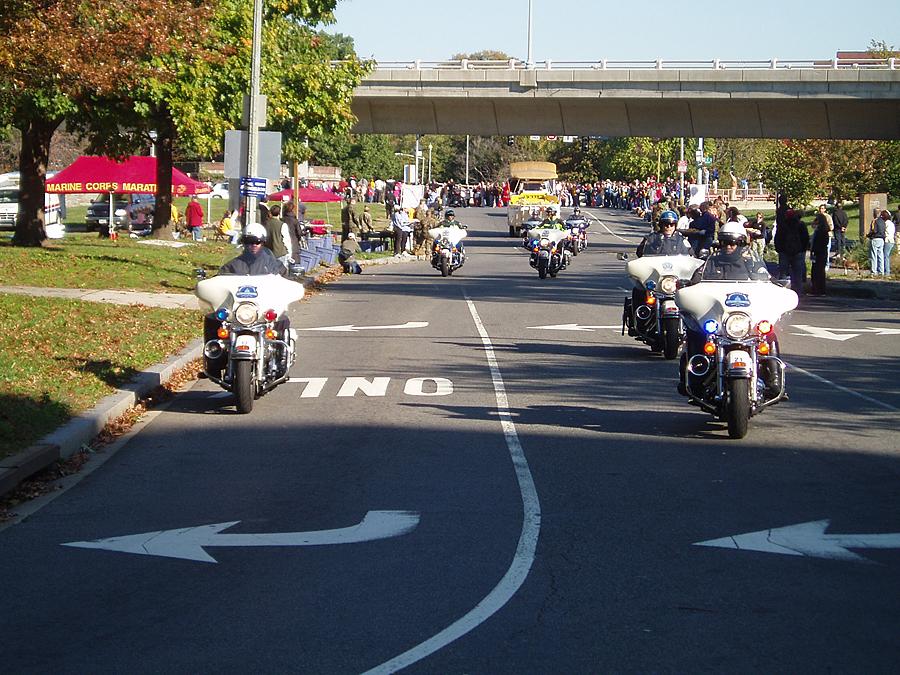 The first runner had a police escort.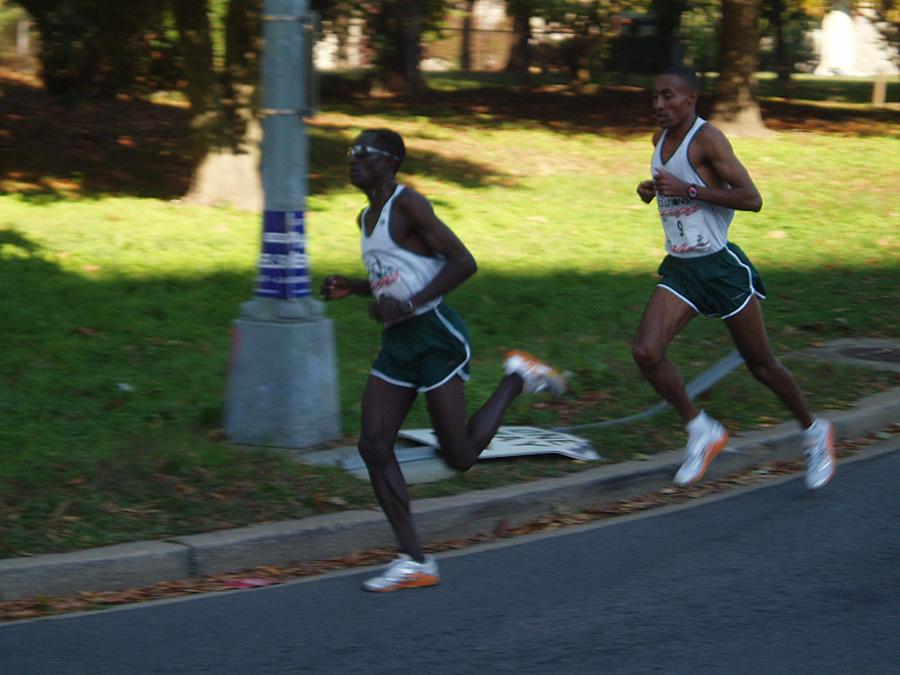 These were the first two runners. The one on the right finished 5th overall.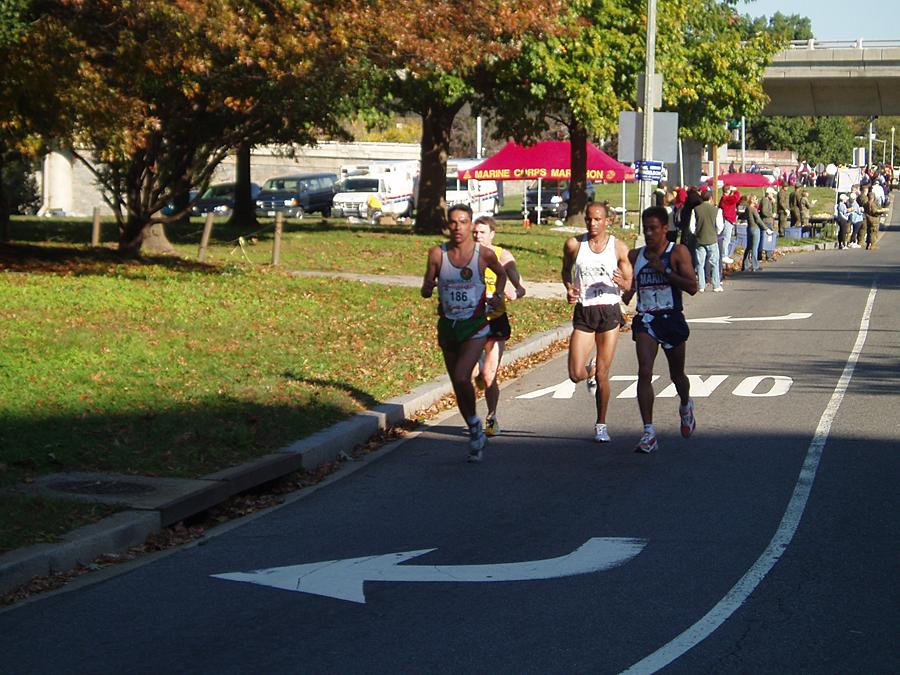 Then the next four. Number 186 finished 3th overall and number 1 was the overall winner.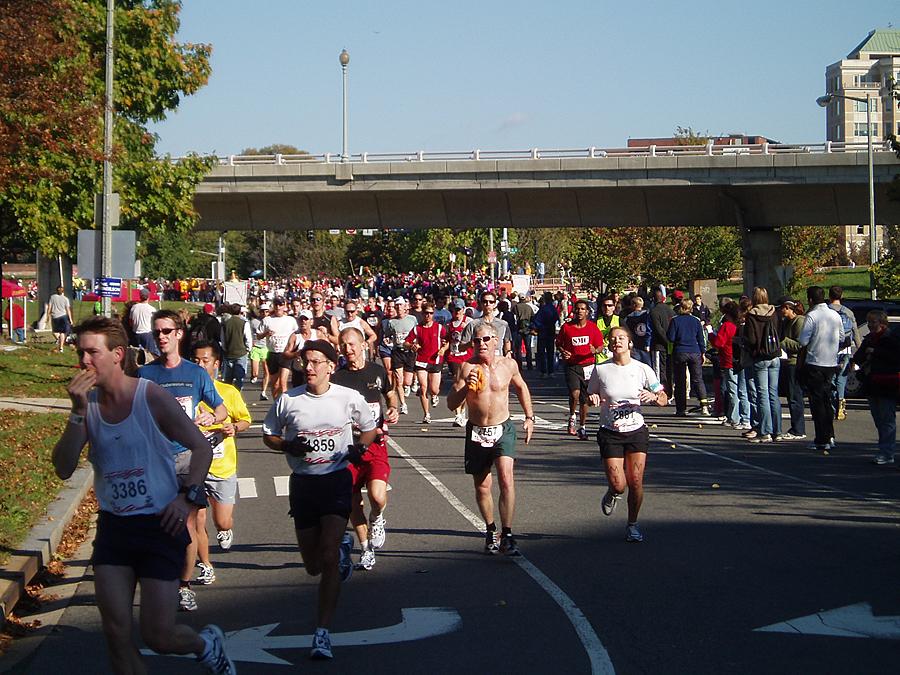 Then the pack really thickened up.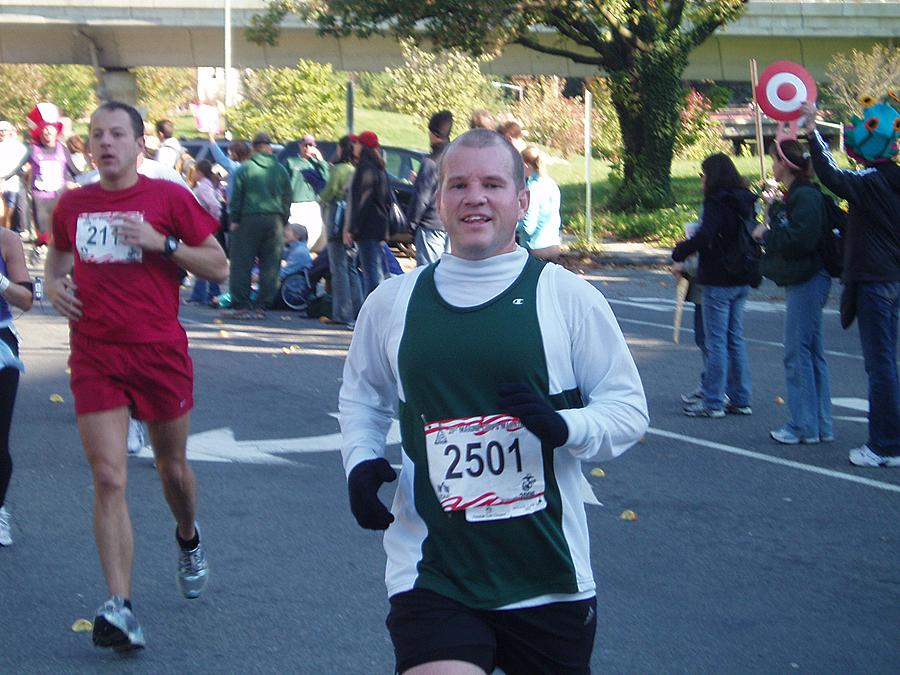 Then our hero came along. Michael at mile 5 1/2.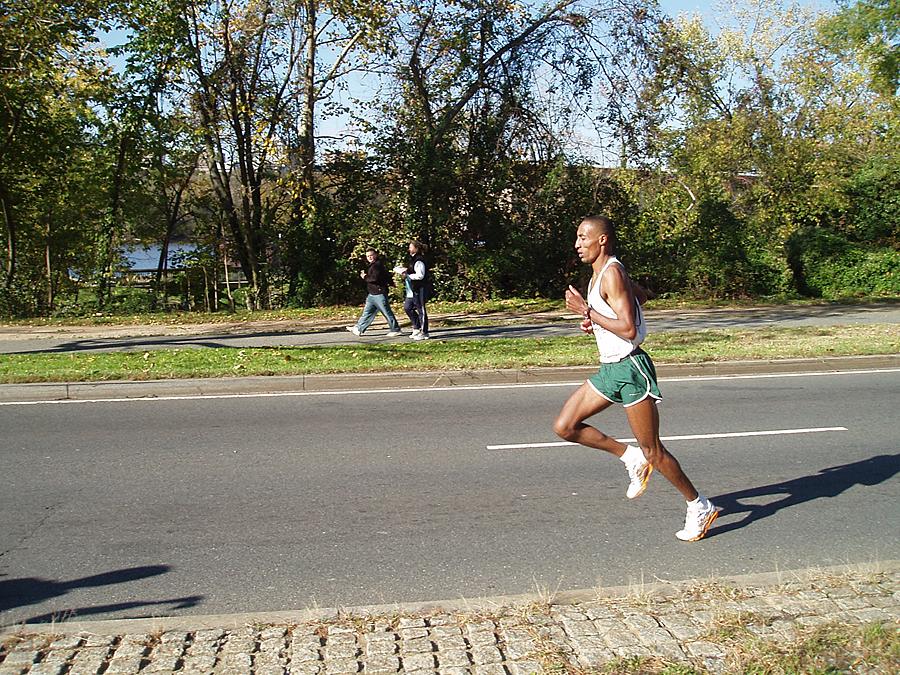 This was the second place runner at mile 9.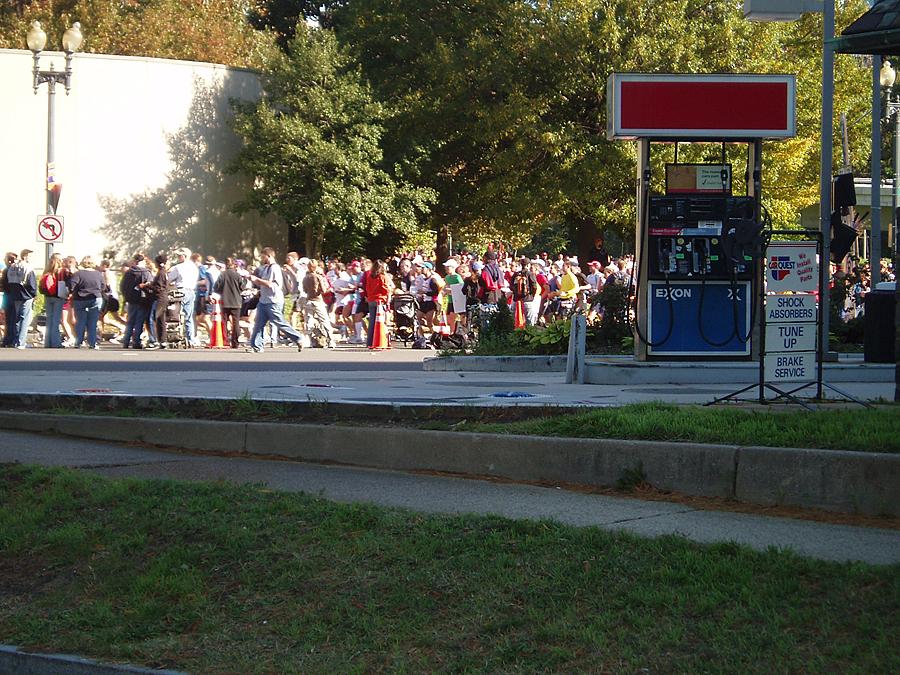 This throng of racers passed us by like this for over an hour, over 34,000 in all.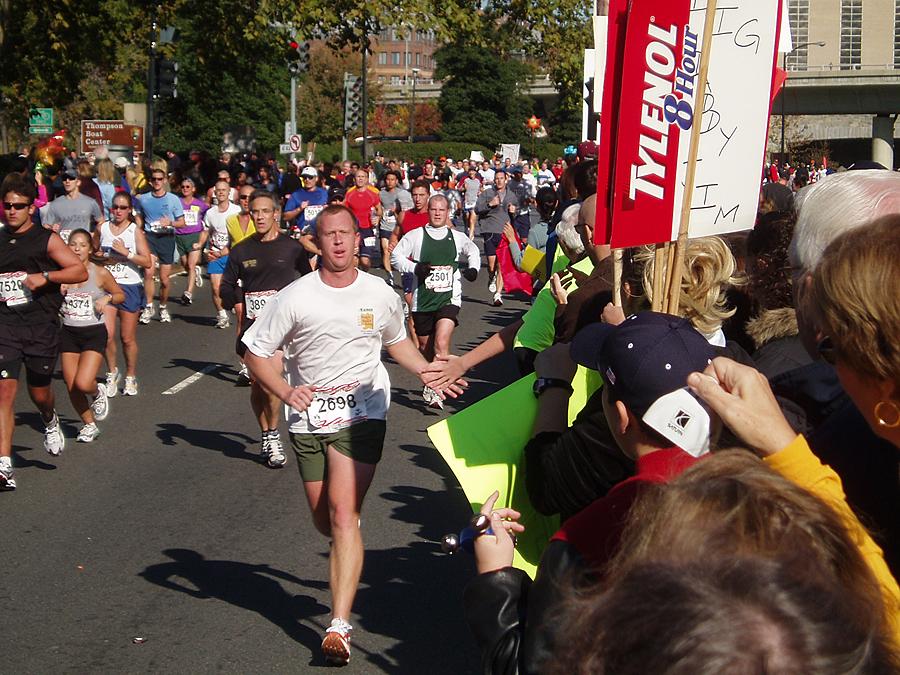 Michael(#2501) passes mile 9.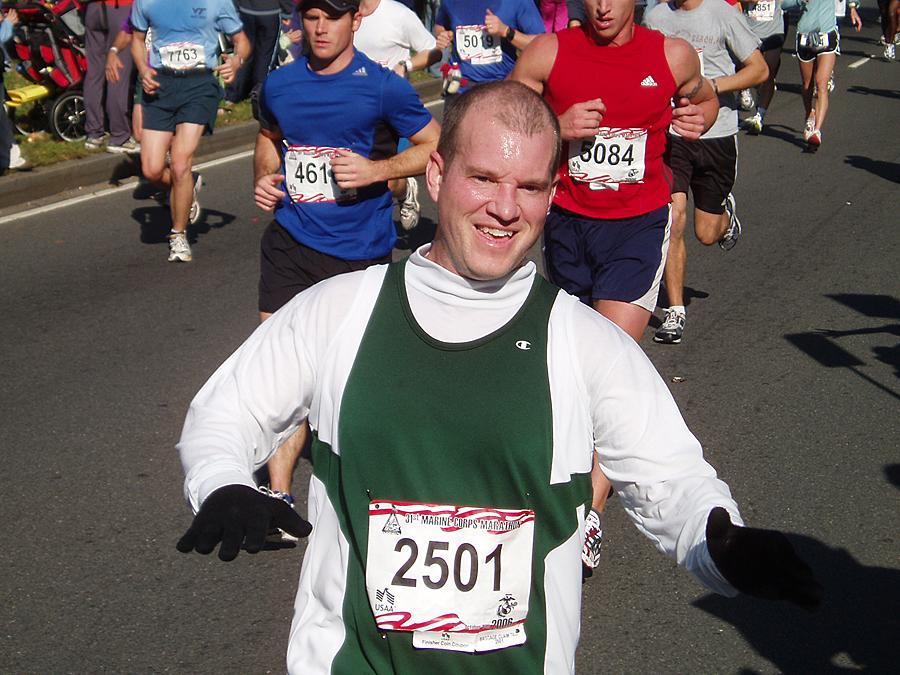 Michael gets a high five as he passes.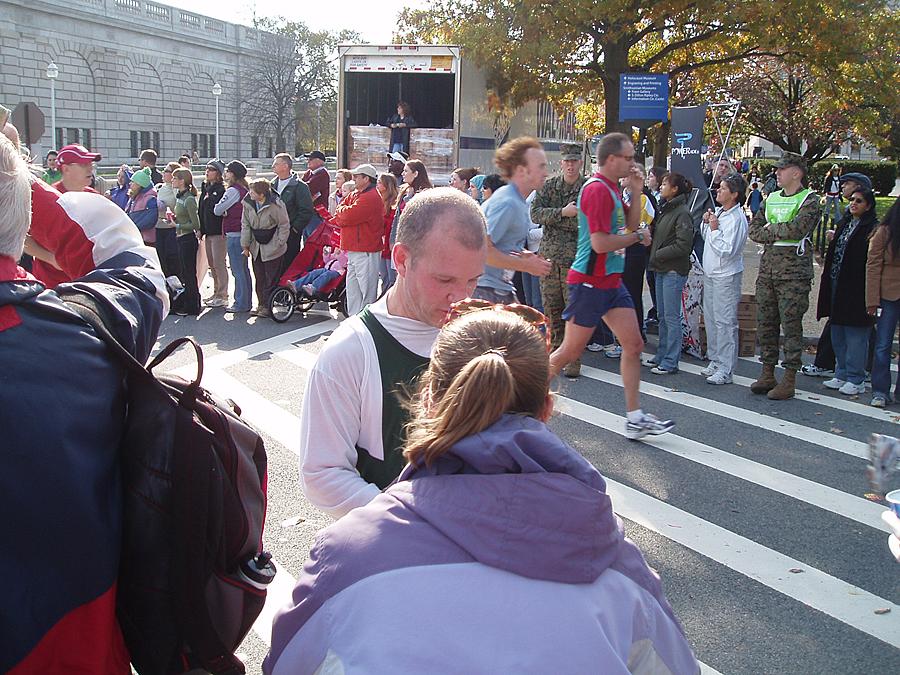 Michael stops for energy beans at mile 13.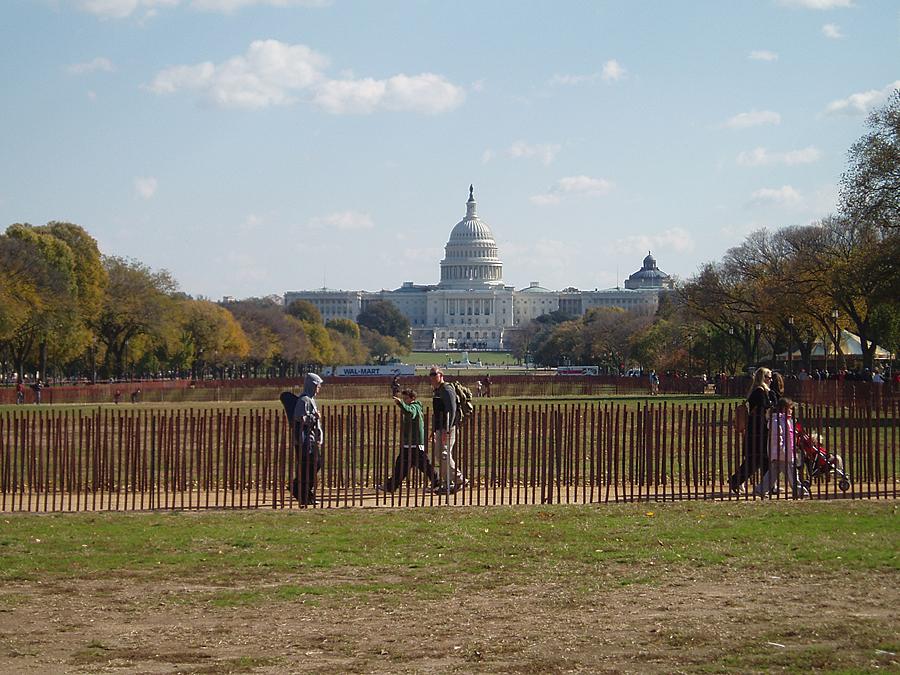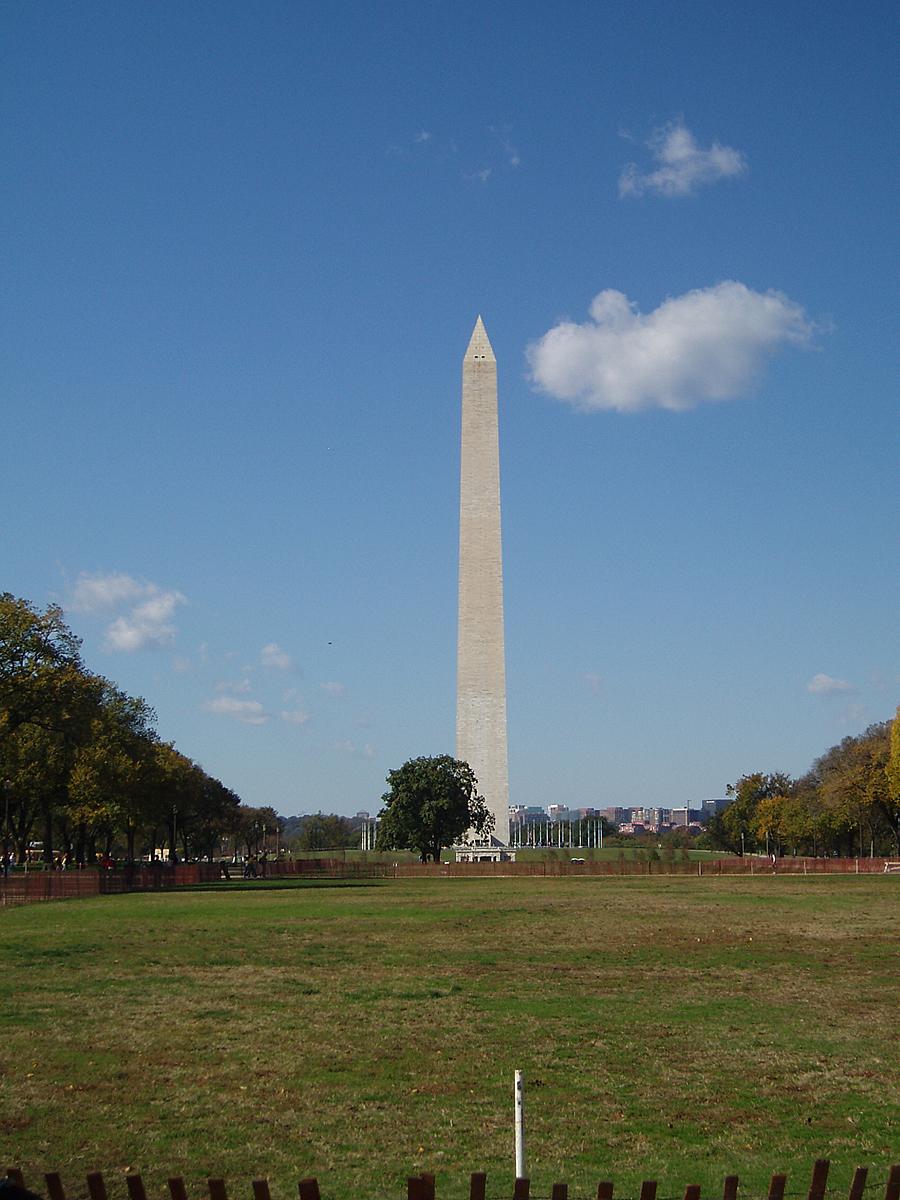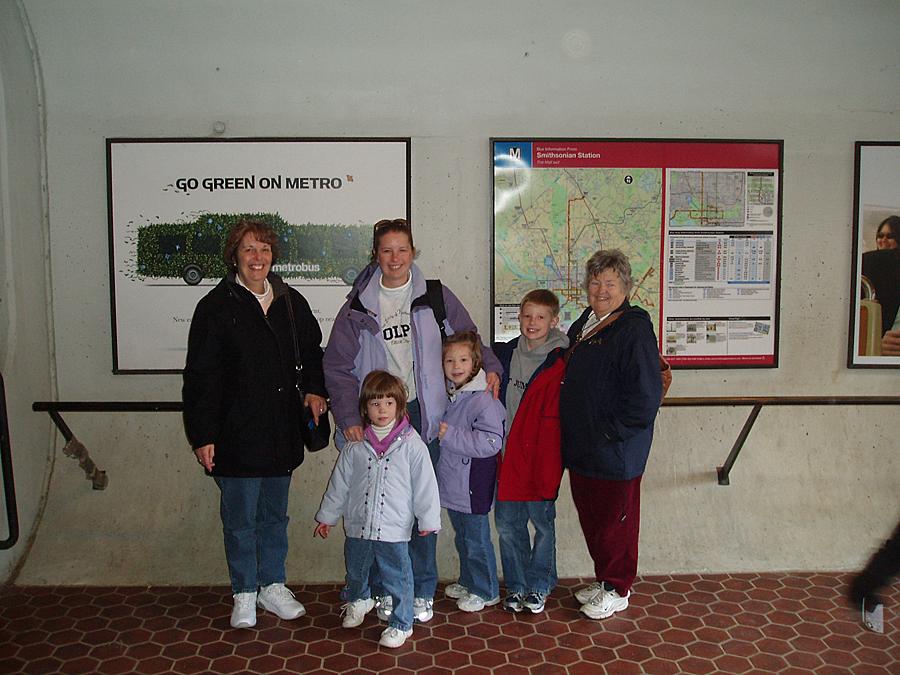 Michael's cheering section heads to the finish on the Metro.