On October 29, 2010 Kat Von D, star of TLC's LA Ink
was signing at the Barnes & Noble In Ellicott City.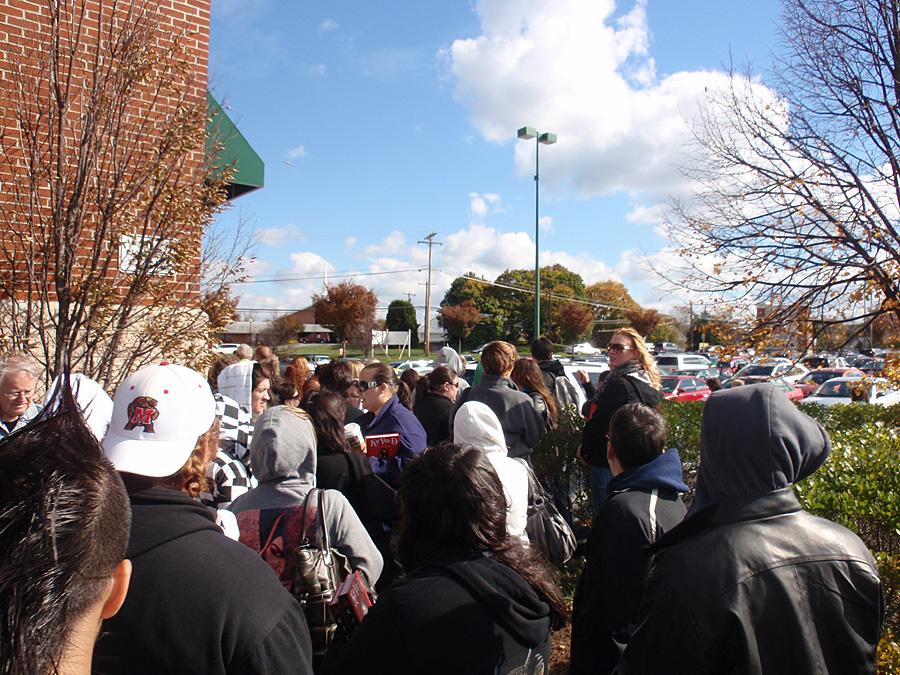 There was quite a crowd, over 350 based on the wrist bands they gave out.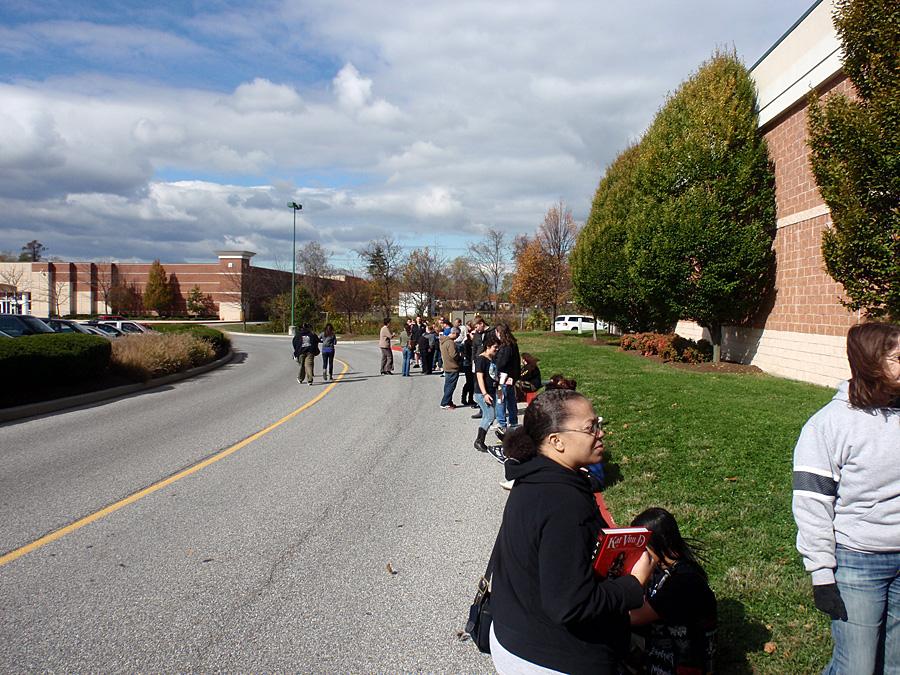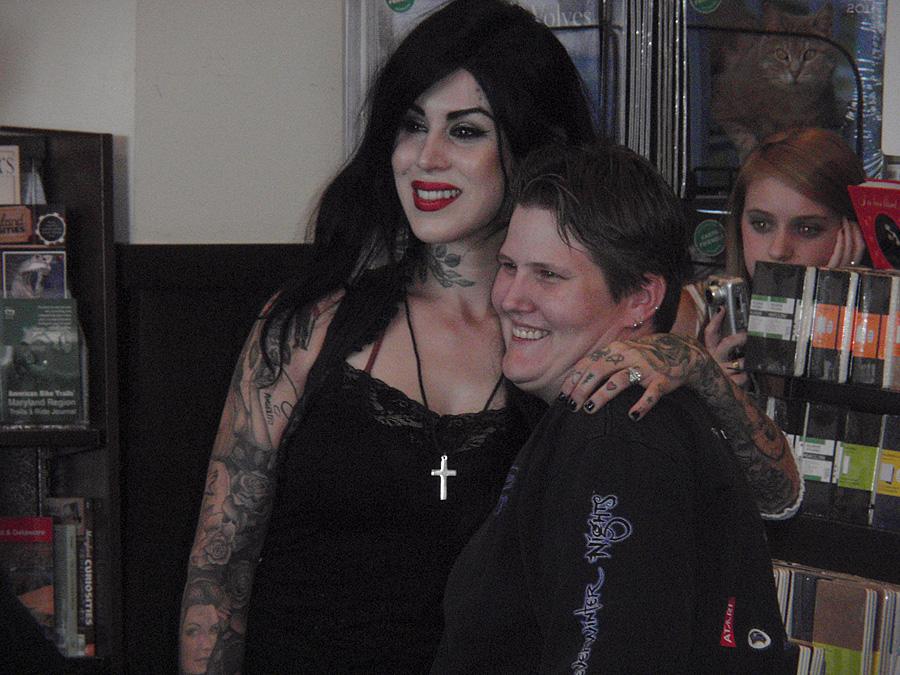 You can get a good view on her "ink" here.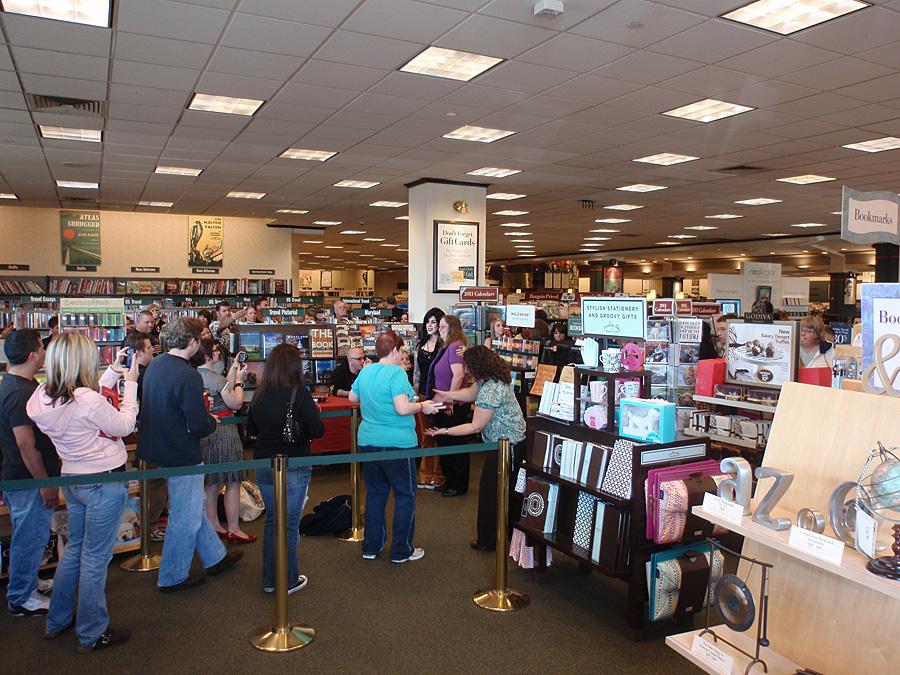 She was very friendly, standing the whole time, posing and signing
her book, shirts and various body parts.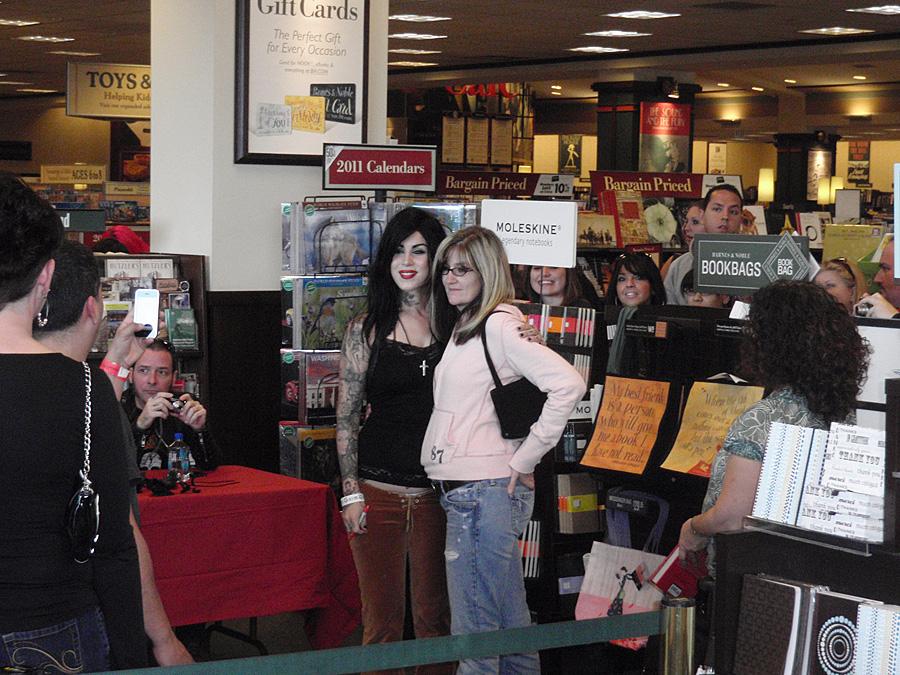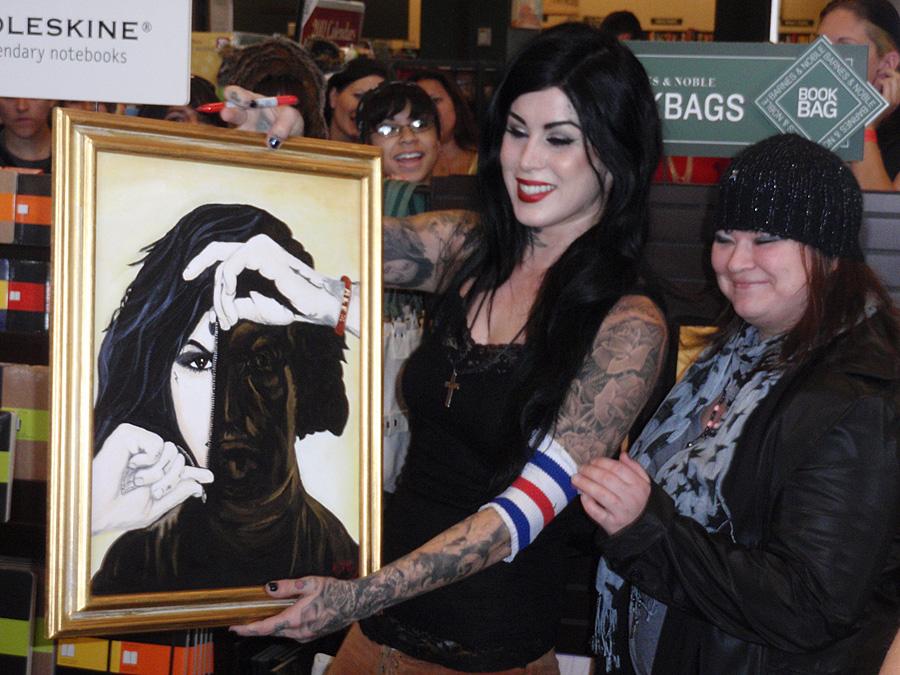 Some people even brought gifts for her.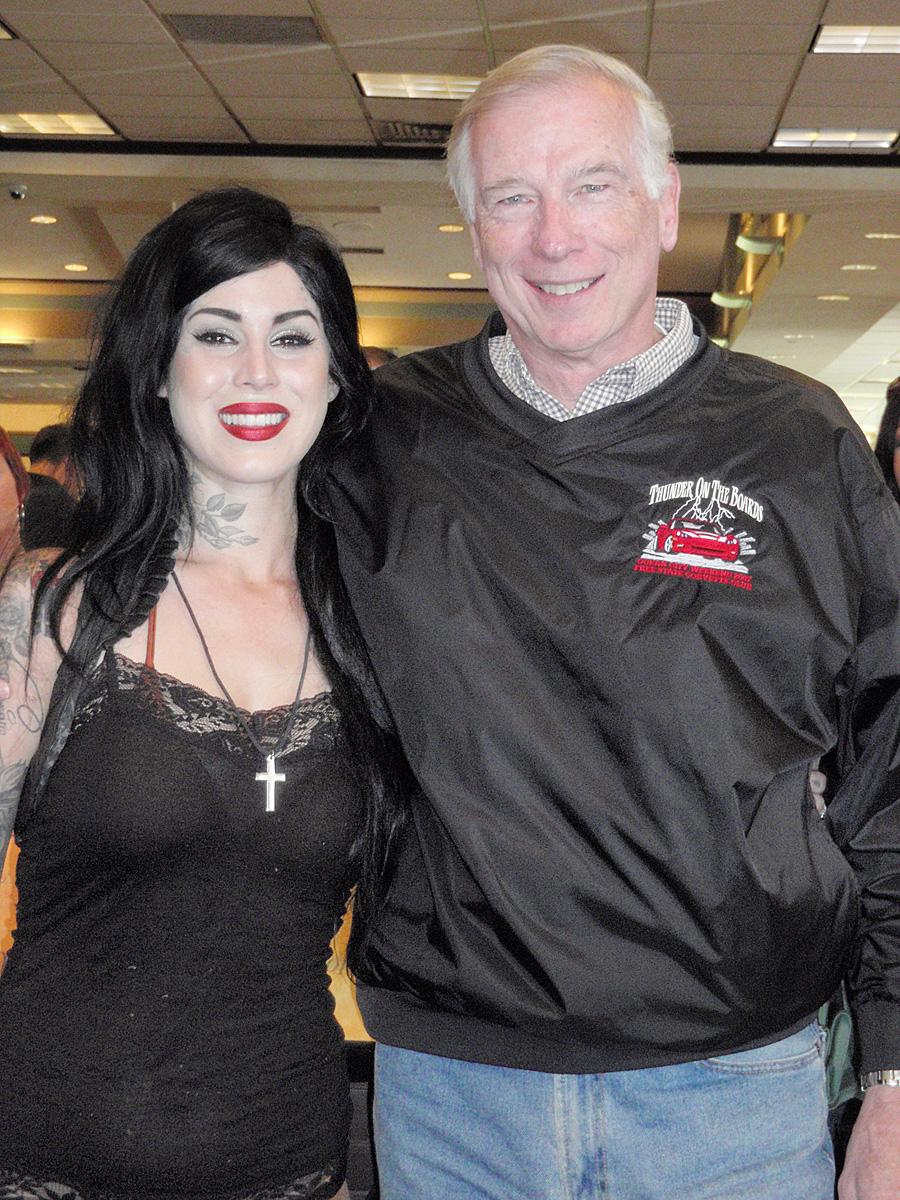 Good choice of jackets, my Vette matches her lips.