On April 1st, 2006 Jim & Diane attended a fund raiser -
Sheppard Pratt Health System's Care for Kids Benefit,
An Evening With Bob Newhart
Bob was great!!
Bob Newhart took the world of comedy by storm in 1960 with a breakthrough album, The Button-Down Mind of Bob Newhart, the first comedy album ever to hit number one on the charts. His understated delivery and nervous, stammering characters in such classic routines as "The Driving Instructor," "Merchandising the Wright Brothers", and "Abe Lincoln Vs Madison Avenue" were a fresh change from the hip humor of his peers. The 30-years old Chicago accountant was still living with his parents when he began improvising comedy routines with a friend. Their collaboration was successful, but Newhart continued to work in voiceovers and commercials while writing new material. It was through disc jockey Dan Sorkin that he met the head of Warner Brother's Records and was offered a recording contract. The popularity of his first album made him an immediate sell-out in nightclubs and theater stages throughout the U.S. According to Billboard, The Button-Down Mind of Bob Newhart is still ranked as the 20th best selling album of all time. Newhart went on to sell millions of albums, appear in 16 movies, and create and star in critically acclaimed sitcom staples of the '70s and '80s. He earned an Emmy and a Peabody Award for his work on the "Bob Newhart Variety Show", which was quickly followed by the hits "The Bob Newhart Show" and "Newhart". He has appeared in over 14 feature films and has starred with Steve McQueen, Bobby Darin, Barbara Streisand, Madeline Kahn and Walter Matthau. He has also provided character voices for major animated films. Credited with influencing generations of comics, Bob Newhart remains as sought-after as ever. He followed his 2004 Emmy nomination for his first dramatic role on ER with a comic part on Desperate Housewives. Hyperion Books has announced plans to publish Newhart's memoirs and he has been featured in a one-hour PBS American Masters presentation.
To see more about Bob, click HERE.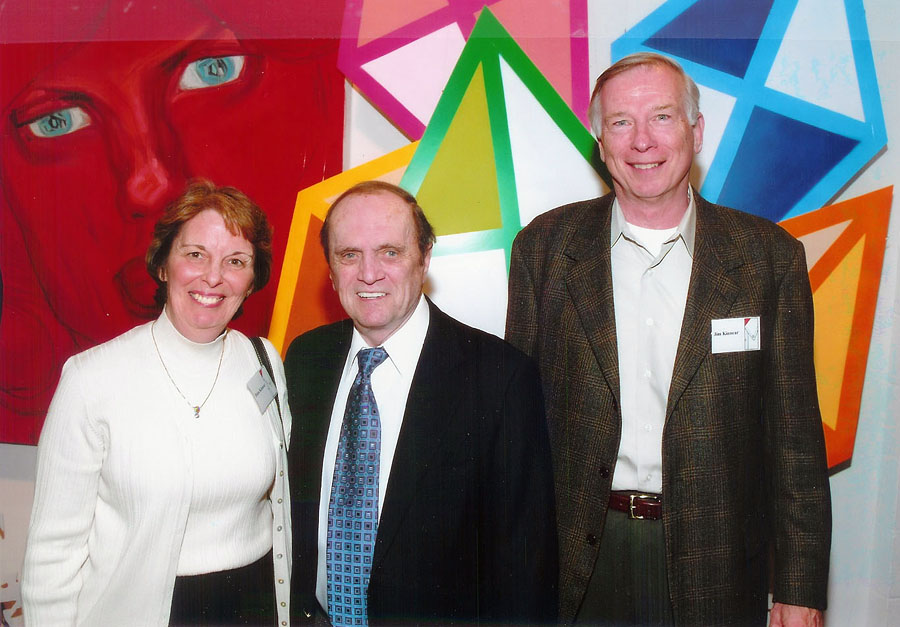 Jim & Diane meet Bob Newhart!! Only a few people actually got to meet Bob. We were very lucky and maybe a little pushy.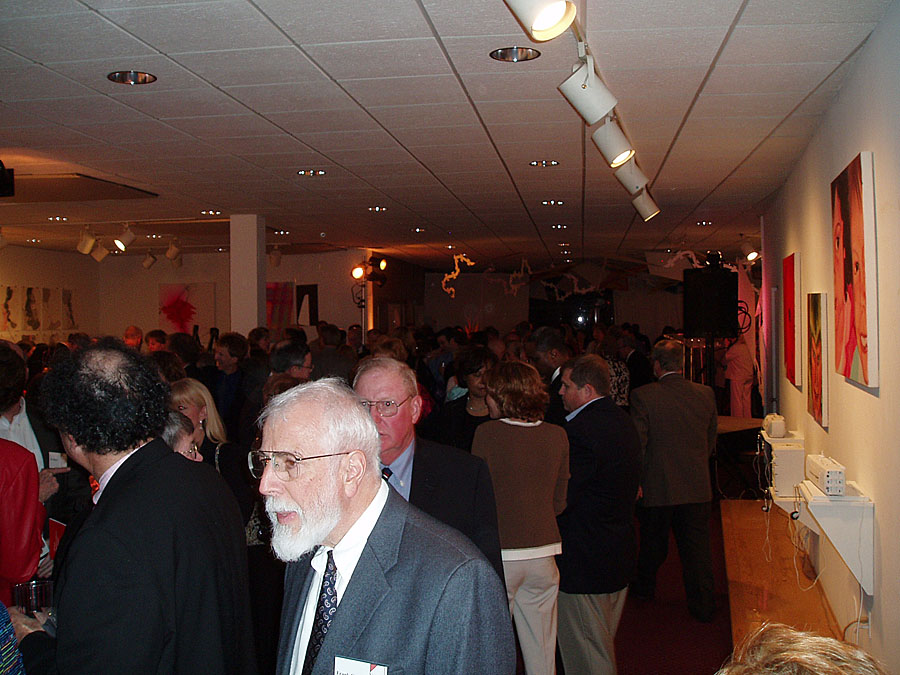 The event was held in the Kraushaar Auditorium at Goucher College.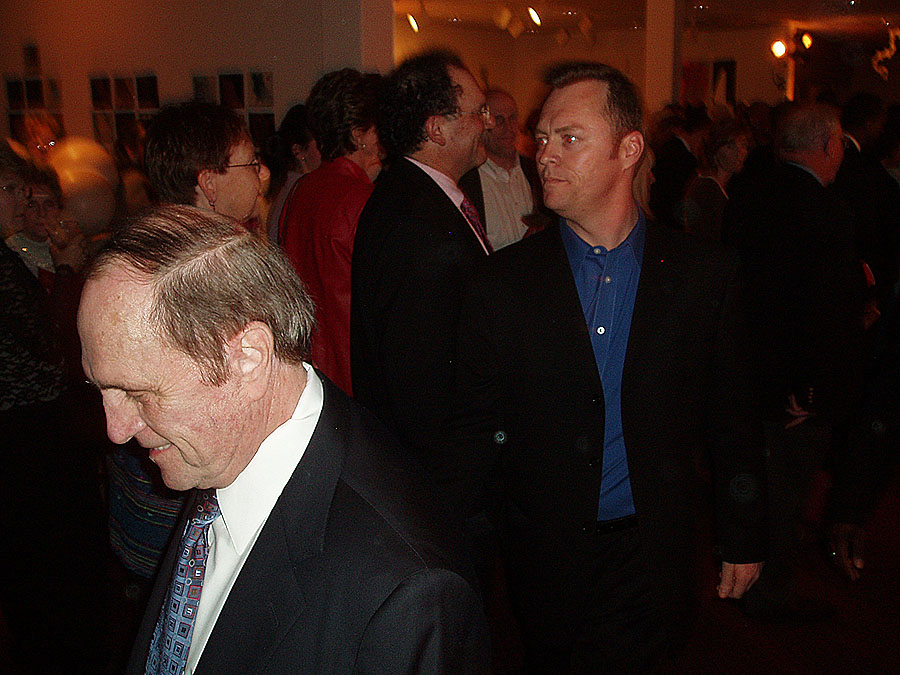 Bob made a brief statement in the VIP area before the show and walked by us on his way out..