Half a million dollars raised at this years Aspire Gala.
February 14, 2006 - Cal Ripken, Jr. and Bill Ripken welcomed a great crowd to the 2006 Cal Ripken, Sr. Foundation Aspire gala on Thursday, February 9th in the Hippodrome Theatre at the France-Merrick Performing Arts Center. The evening's proceeds totaled an amazing half a million dollars for the Cal Ripken, Sr. Foundation to continue helping disadvantaged youth through "The Ripken Way." This yearís event was hosted by Michael Wilbon and Tony Kornheiser of ESPNís "Pardon The Interruption" and featured Cal Ripken, Jr., Bill Ripken, 2005 American League MVP Alex Rodriguez, and former NBA player and current Cleveland Cavaliers General Manager Danny Ferry. Alex Rodriguez honored his former high school baseball coach, Rich Hofman, with the Aspire Award due to the inspiration he provided for him to pursue his baseball dreams. Danny Ferry introduced his former basketball coach and current DeMatha High School Coach Morgan Wootten, who won the Cal Sr. Award. This award is given to the individual who embodies the life lessons of Cal Ripken, Sr. who inspired immeasurable amounts of people to greatness. In addition to these awards, 12-year-old Rashad Dorsey (pictured), a 2005 attendee at a Foundation baseball camp, read his letter of thanks describing his experience and the impact the Foundation has had on him.

Many celebrities were in attendance to support the Foundationís mission including Brady Anderson, Mike Bordick, Al Bumbry, Darnell Dinkins, Joe Ehrman, Scott Garceau, Leo Gomez, Ernie Graham, Jim Hunter, Dave Johnson, Bruce Laird, Fred Manfra, Tom Matte, Melvin Mora, Joe Orsulak, Jim Palmer, Sam Perlozzo, Jeff Reboulet, Tony Reali (Statboy), B.J. Surhoff, and Stan White.

Proceeds from the eveningís events will be used to further develop the Cal Ripken, Sr. Foundation to provide opportunities for disadvantaged children in instructional camps to instill leadership qualities, a strong work ethic, sportsmanship, and healthy habits, as well as provide funding and equipment grants to schools and community groups.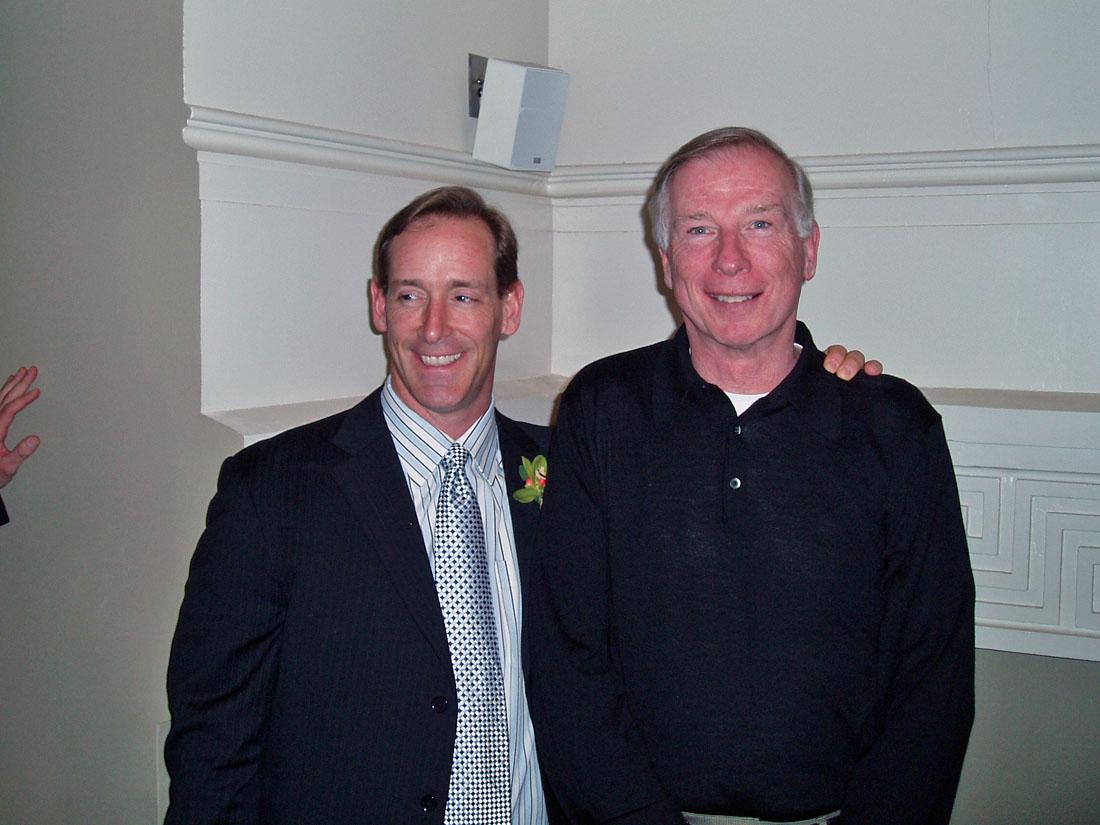 FORMER ORIOLE B J SURHOFF