On September 8, 2006 Diane & Jim went to see 50's & 60's teen idol, Paul Anka. At 63 Paul is a fabulous entertainer and still has a very strong voice. In addition to many number one hits including "Diana", "Put Your Head on my Shoulder" & "Having my Baby", Paul has over 900 songs to his credit. He has written songs for many stars including Elvis, Barbara Streisand, Buddy Holly, Linda Ronstadt, Tom Jones, Donny Osmond and of course, "My Way" and "New York, New York" for Frank Sinatra. He even wrote the theme song for the Tonight Show.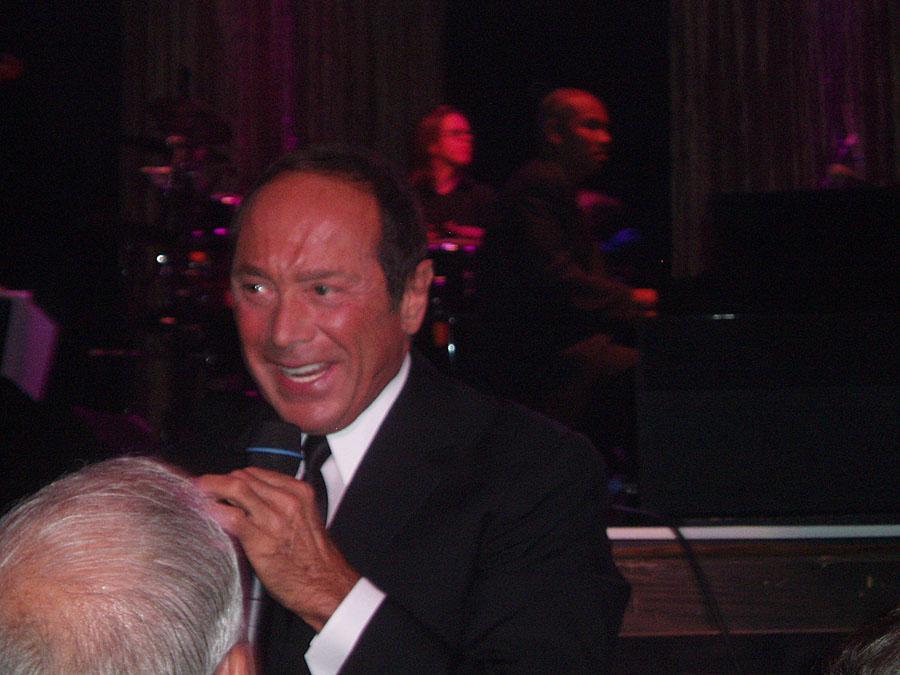 As the concert started Paul came in from the side and walked over in front of the stage.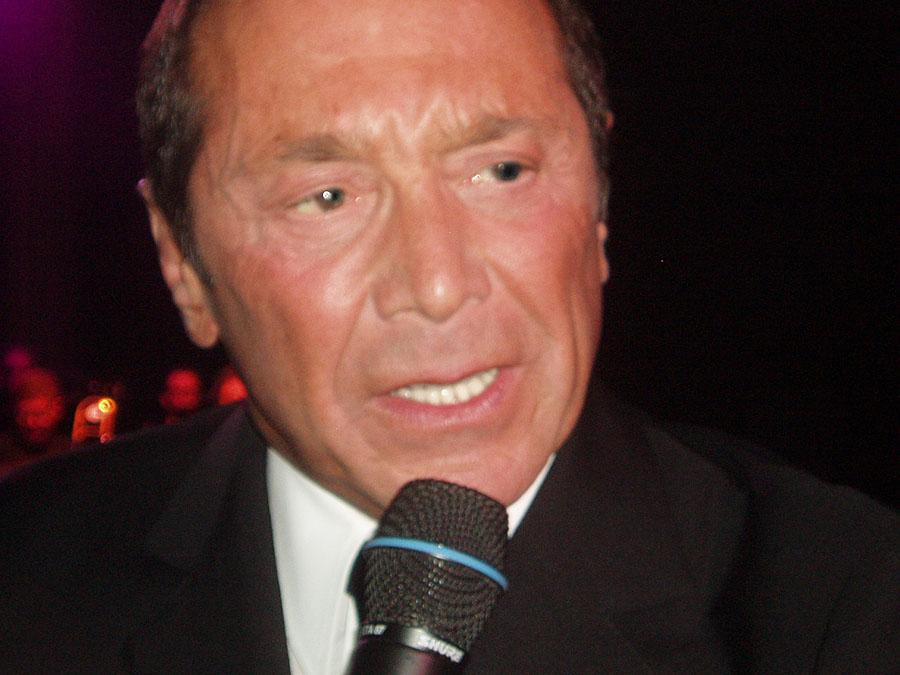 We were in the third row but there were many empty seats in the second row. Paul came into the second row to finish his song, "Diana". Right after I took this picture he grabbed Diane's hand and pulled her closer to him. He whispered, "Give me a kiss", AND SHE DID!!! I'm sorry I didn't get a picture.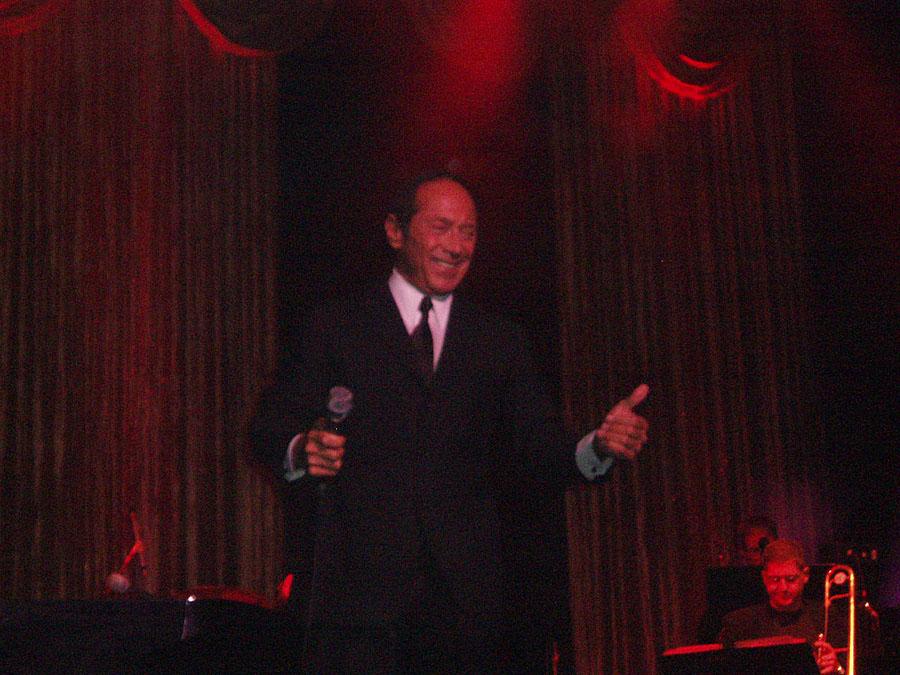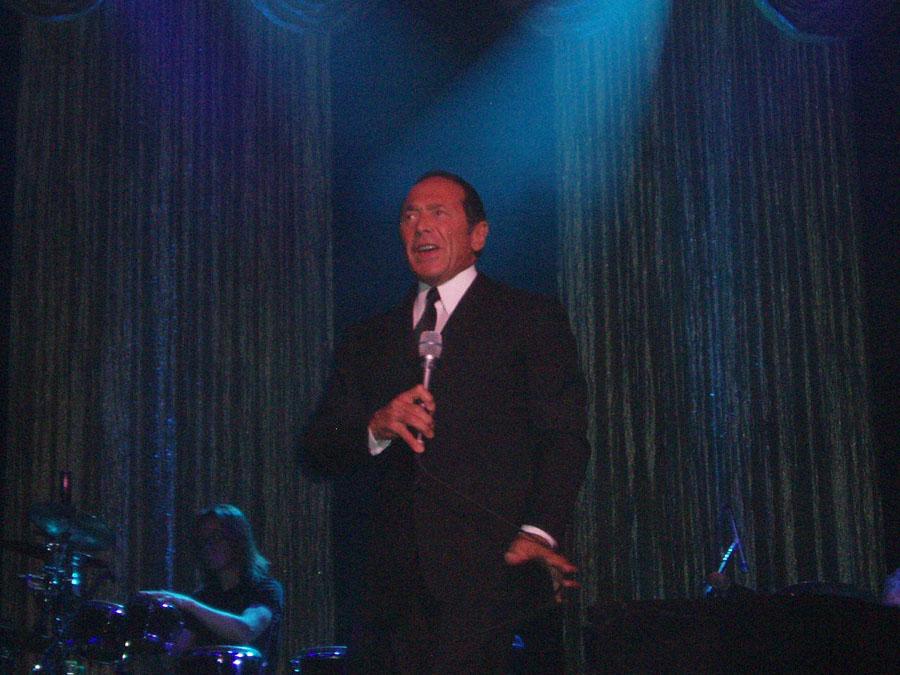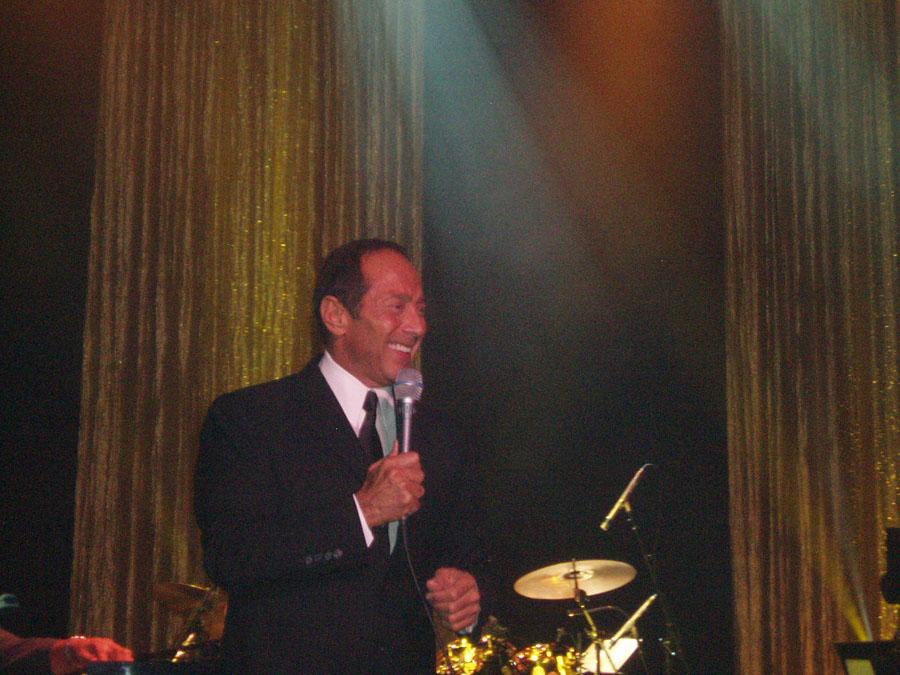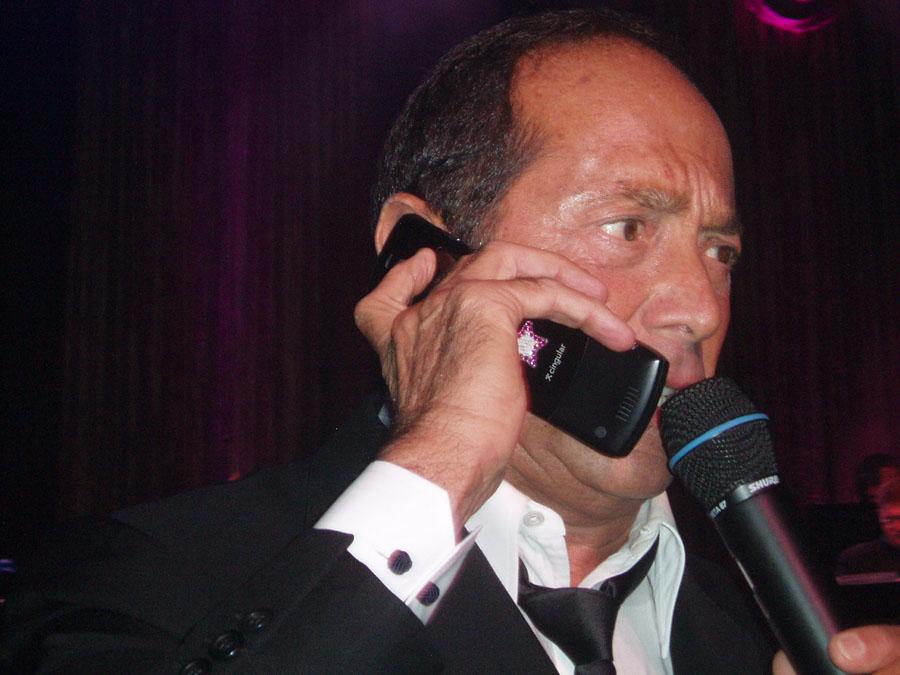 Later in the show he came back into the second row and sang a few more songs. At one point the lady next to me was taking a picture of him with her phone and he grabbed it.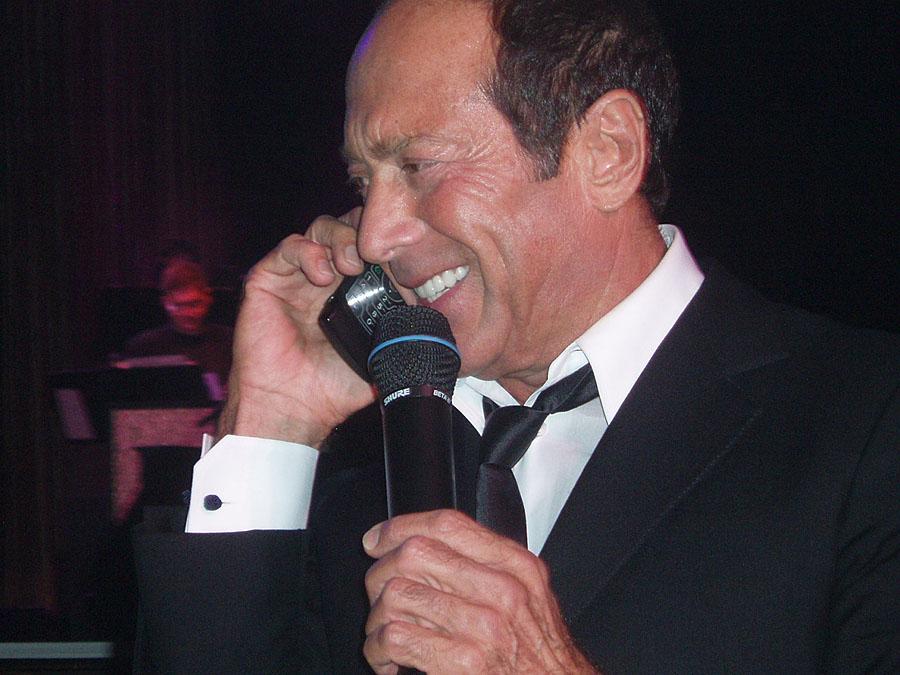 I'm not sure who he called.