On January 6, 2013 Grandma & Pop-Pop took the
granddaughters to see the Sound of Music at Toby's in Baltimore.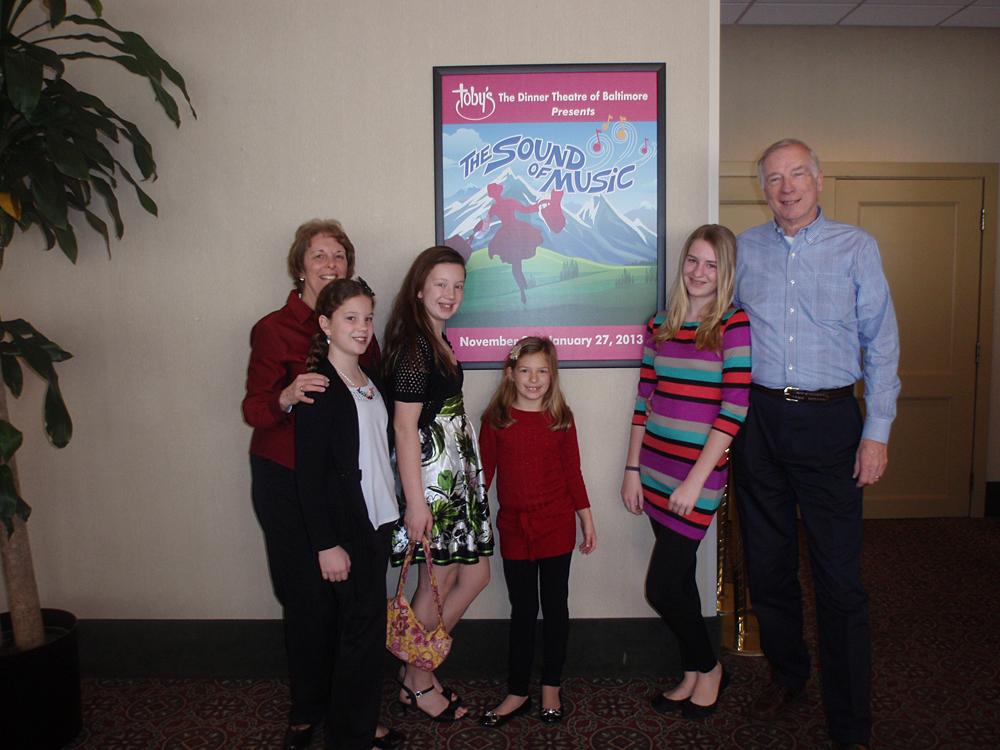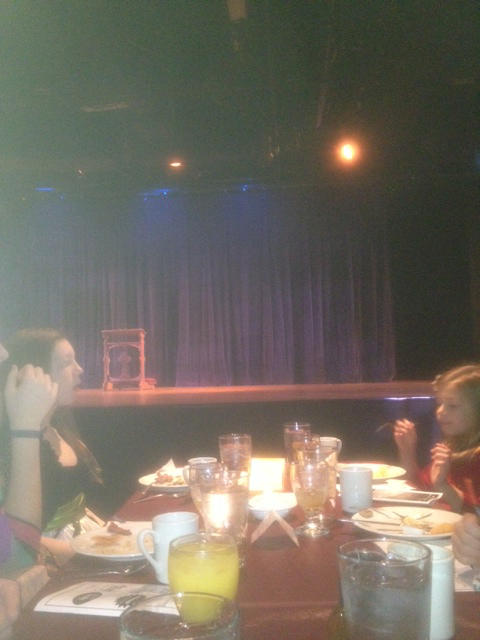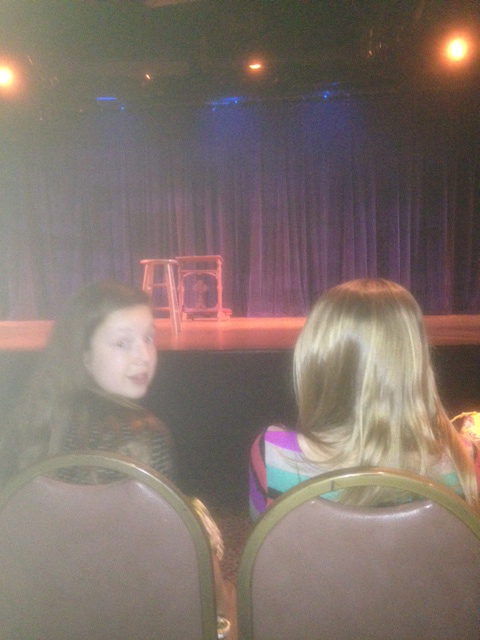 We had great seats, right up front!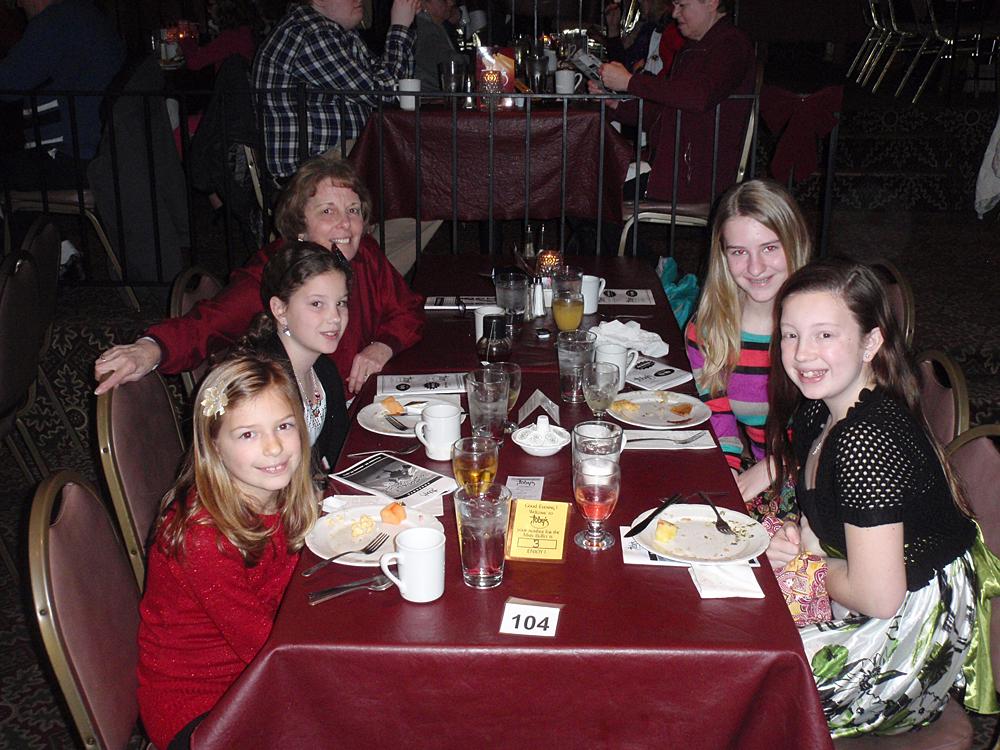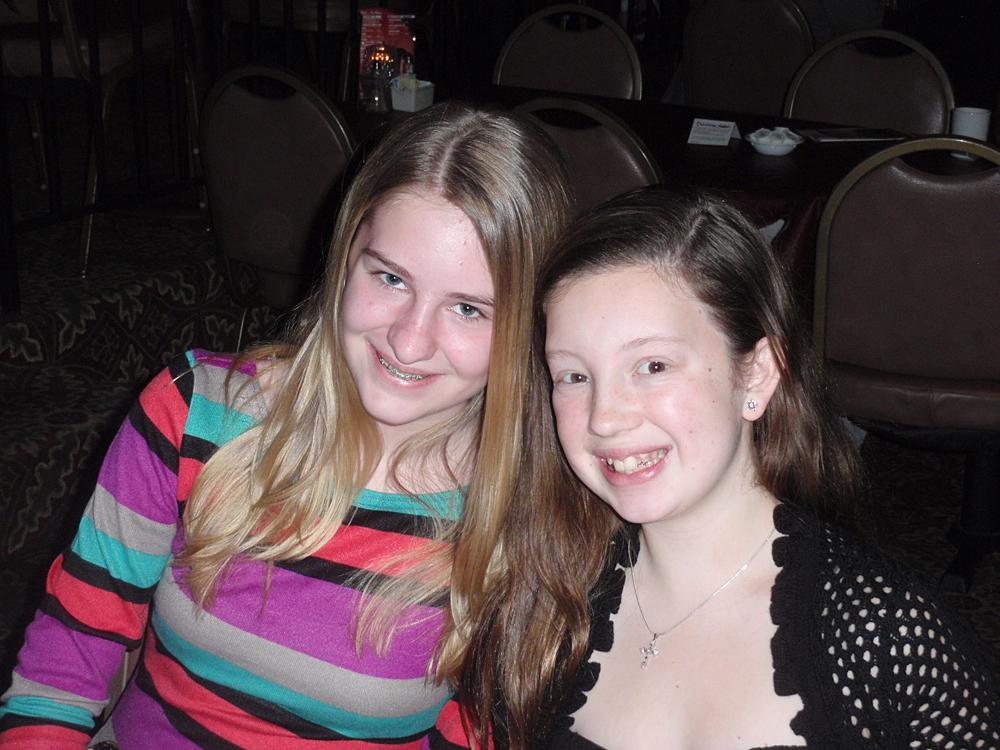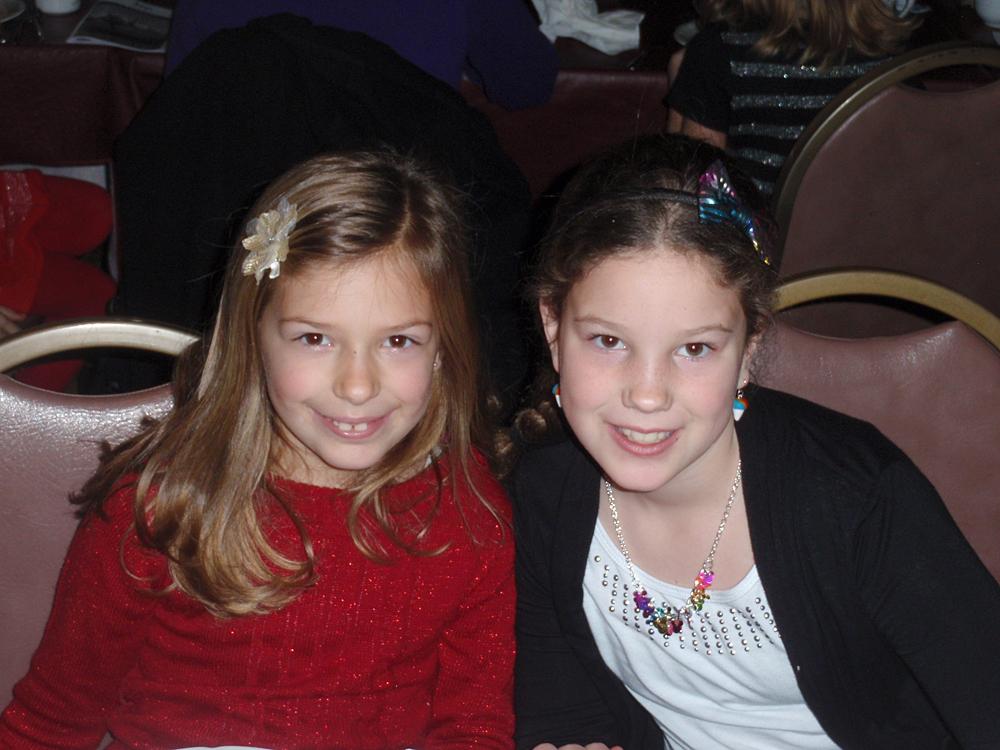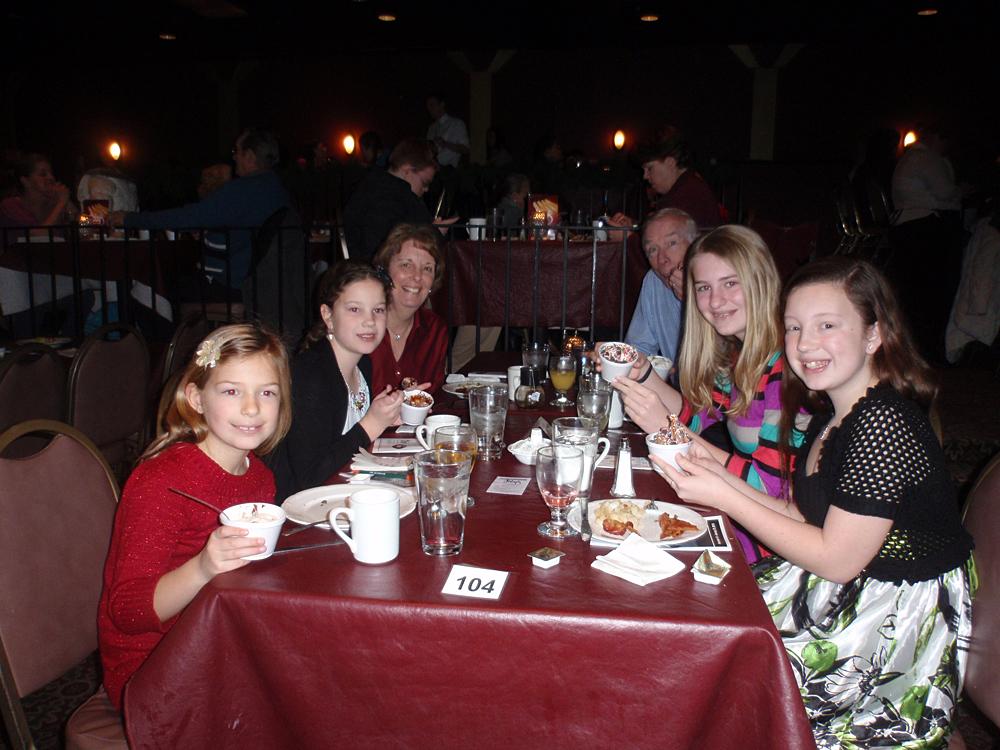 Ahhh, the all you can eat sundae bar!!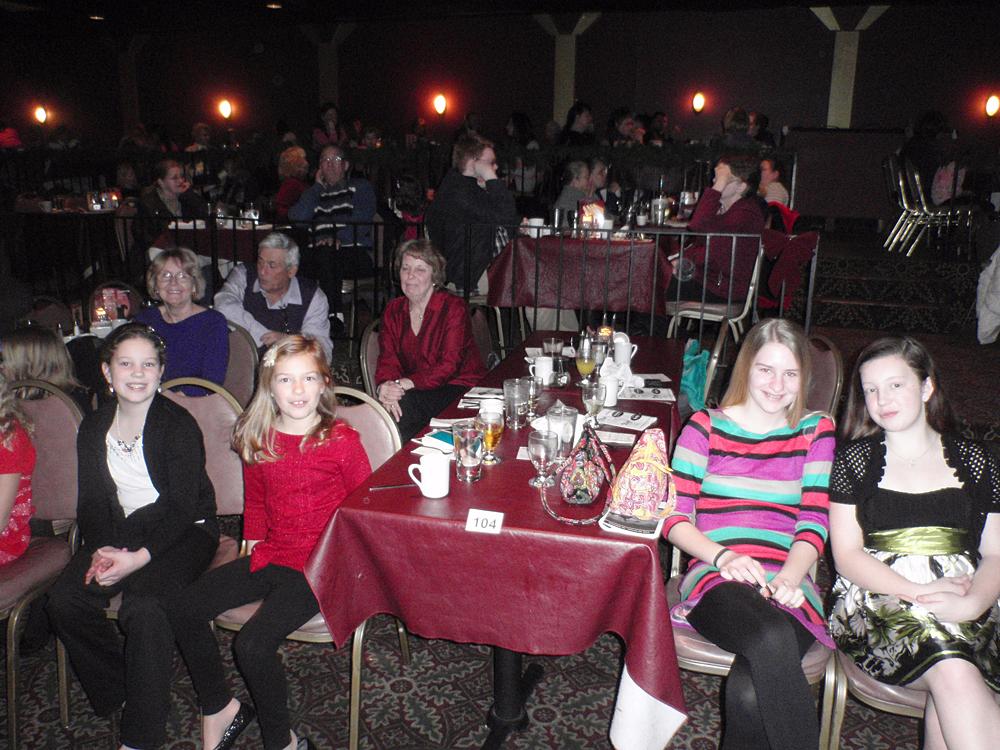 The girls pulled their chairs up for a good view.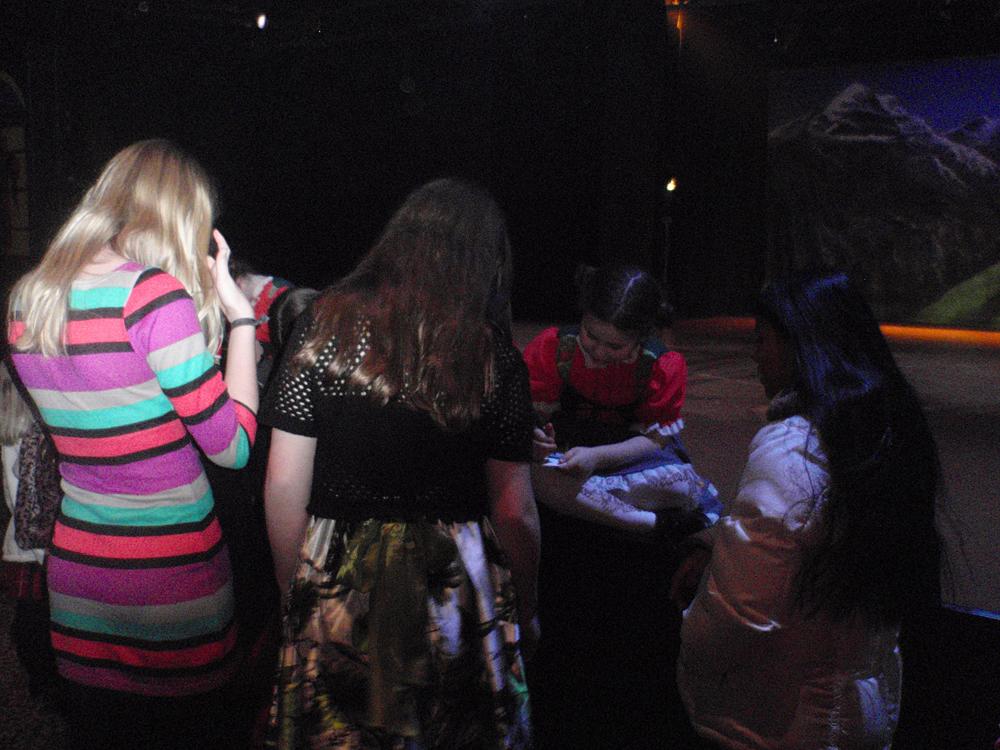 Grace & Megan watch as Erin & Emily get
autographs from the kids in the show.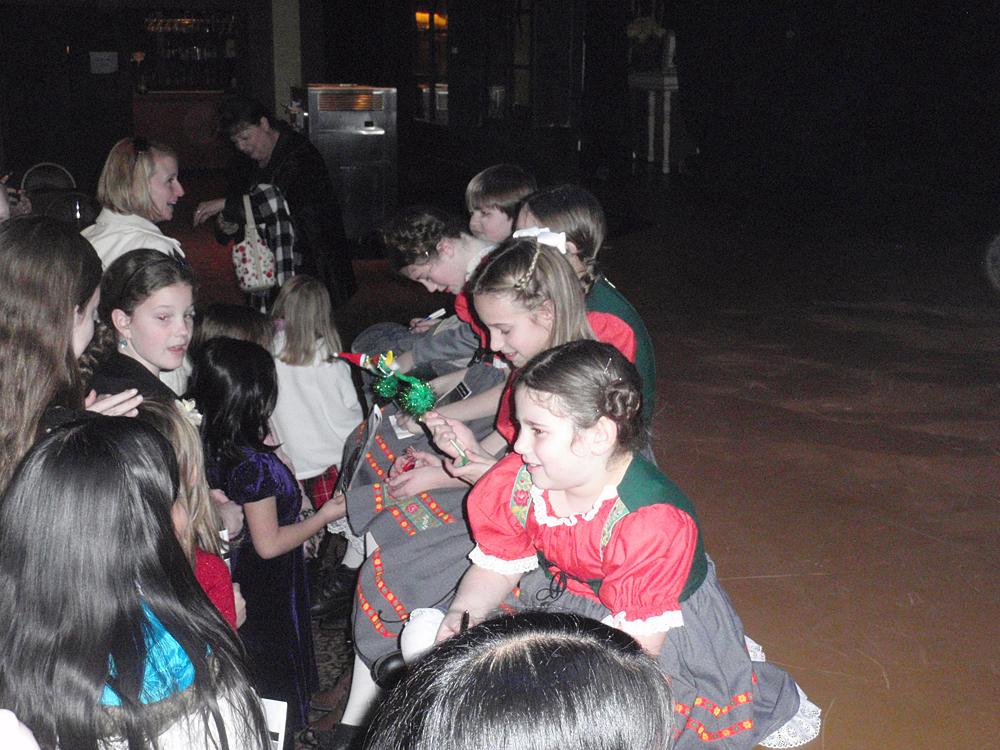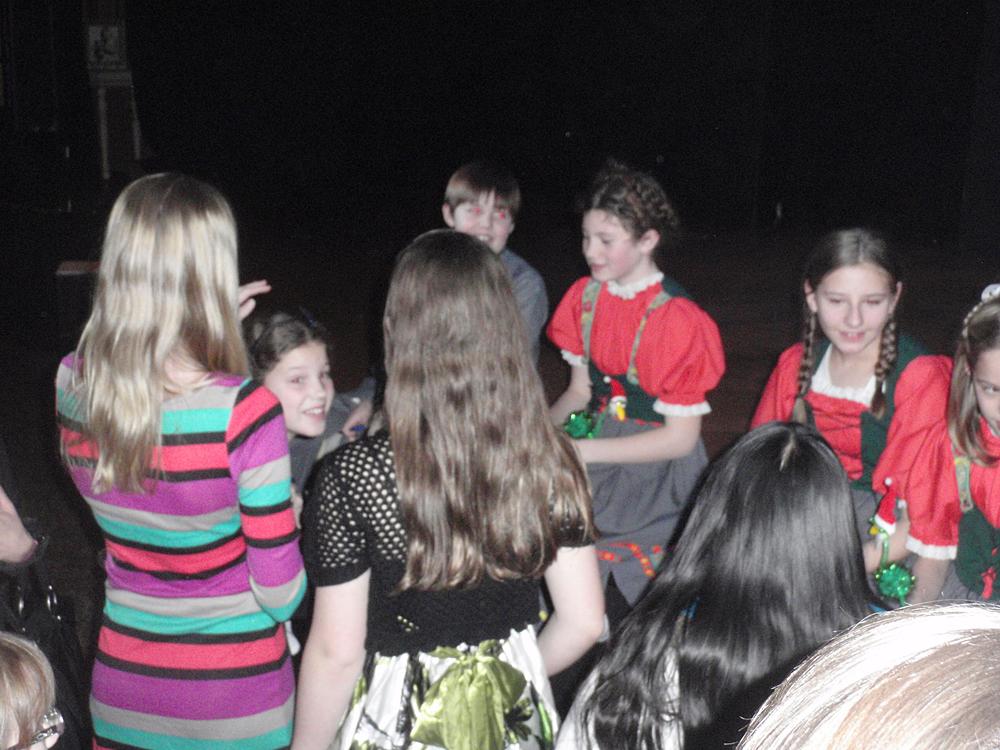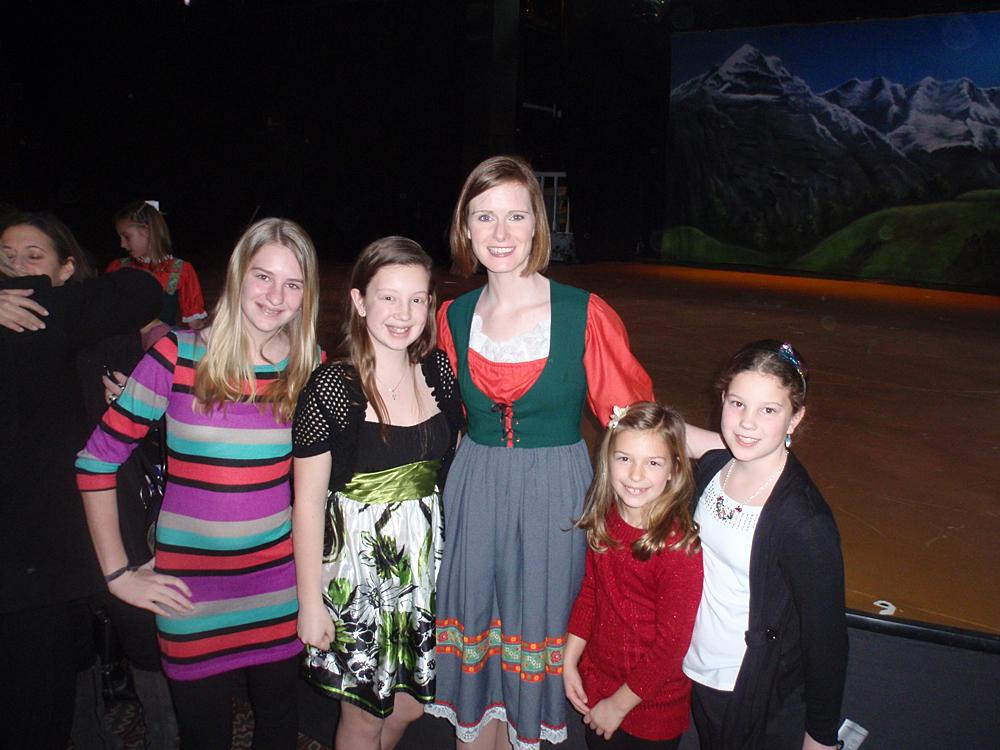 The girls pose with our waitress and lead actress, Maria.