Opening Day 2006 - Oriole Park At Camden Yards
Baltimore Orioles vs. The Tampa Bay Devil Rays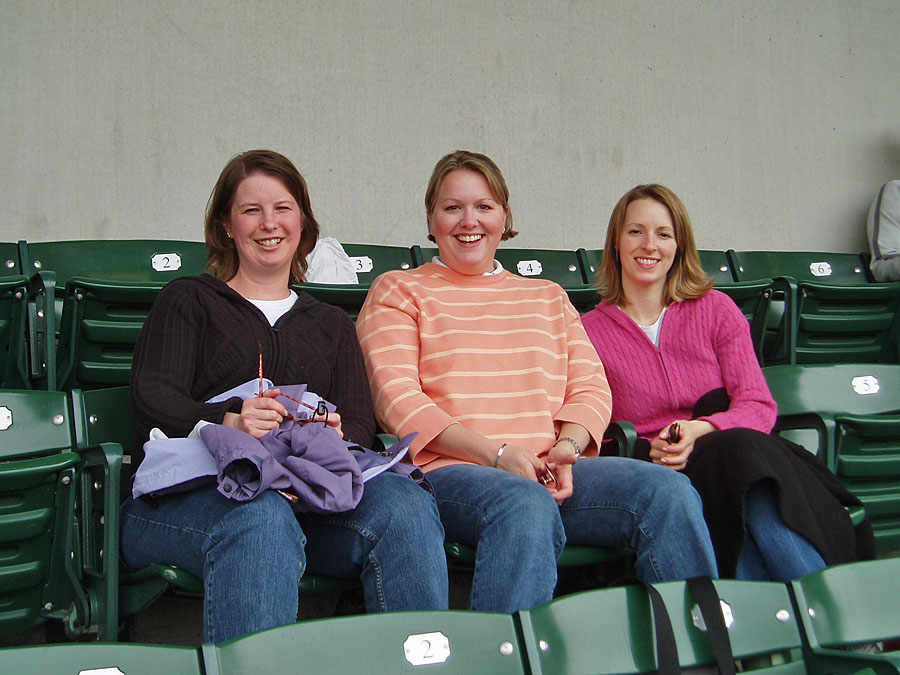 This year I decided to class up my act and take three good lookin' babes.
Daughter Michele and daughters-in-law Michele & Kim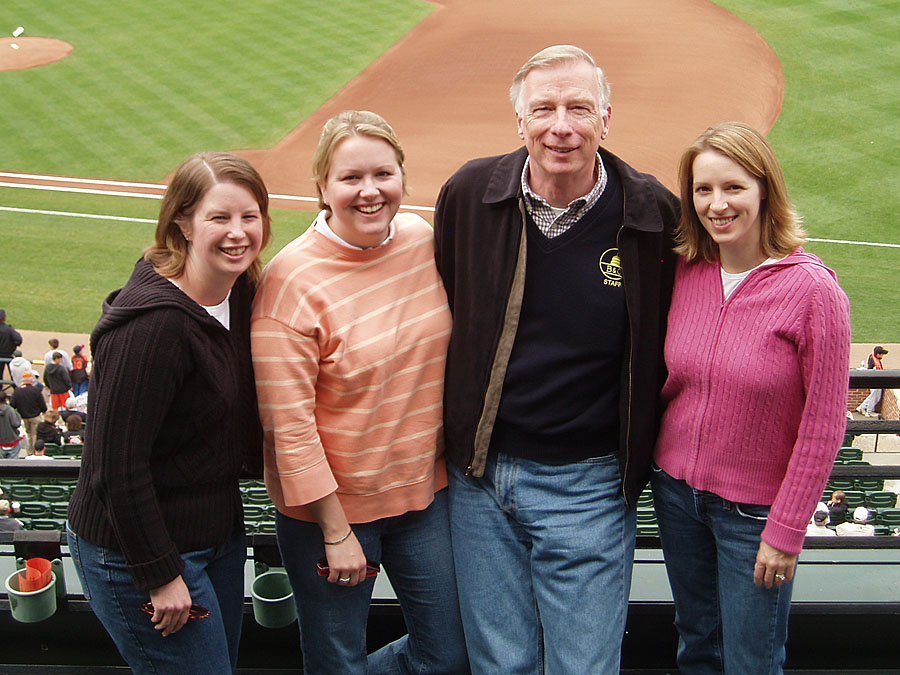 "I'm in heaven"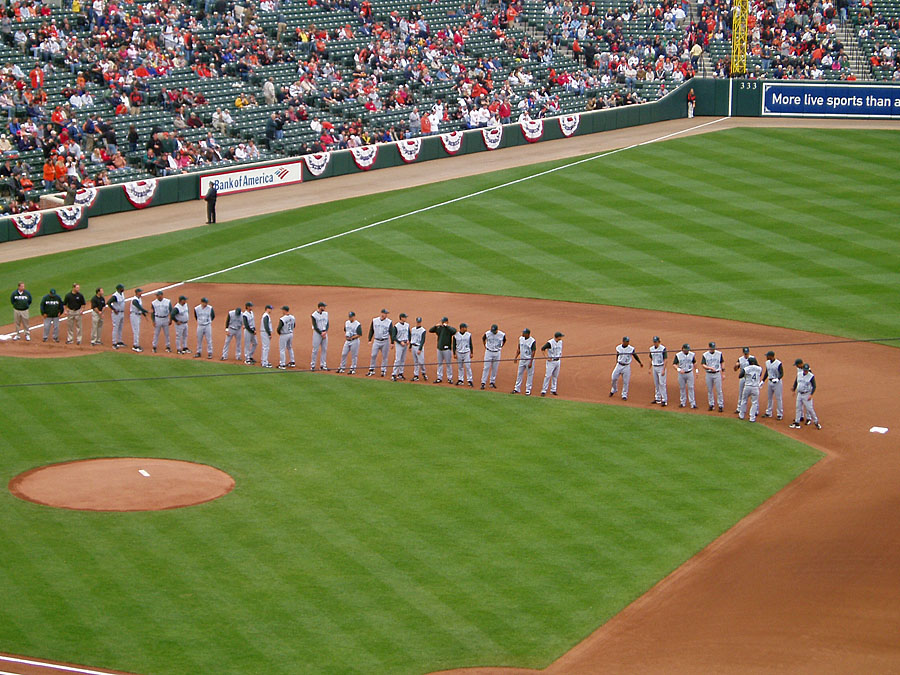 The Devil Rays are introduced.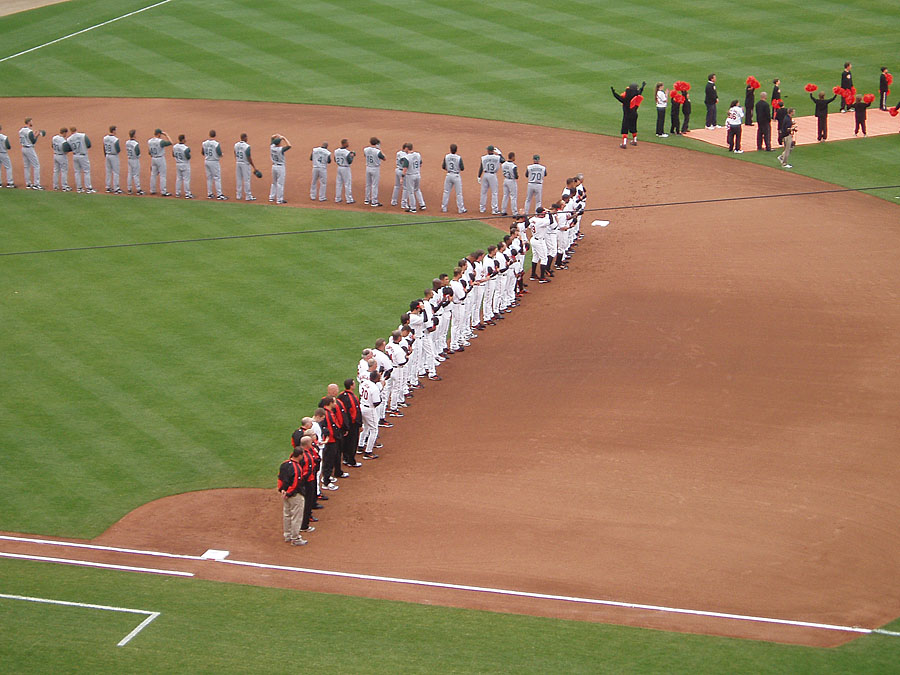 The Orioles sing the Star Spangled Banner.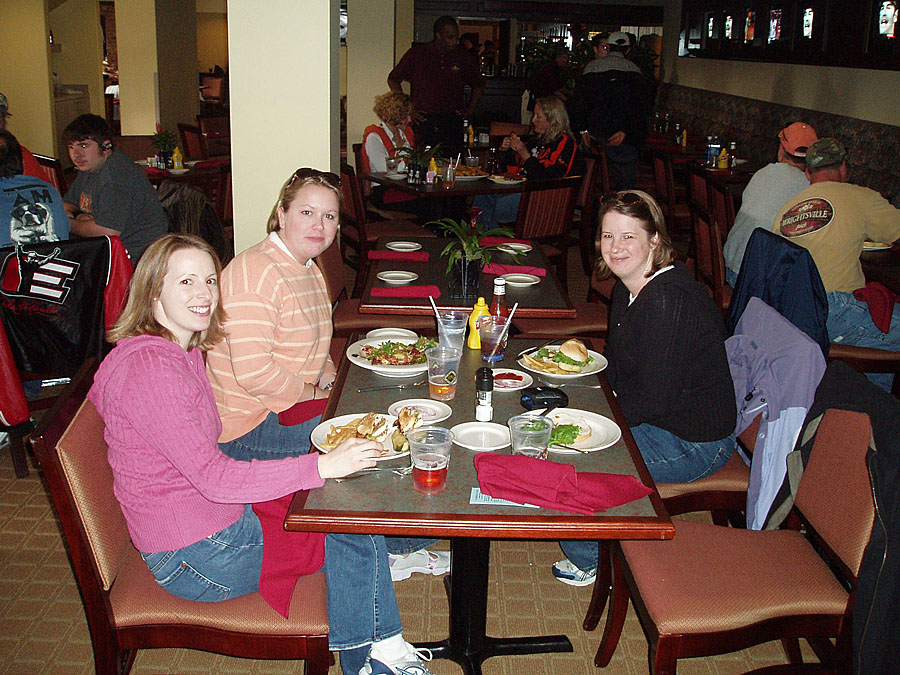 The girls enjoy lunch at the Camden Club.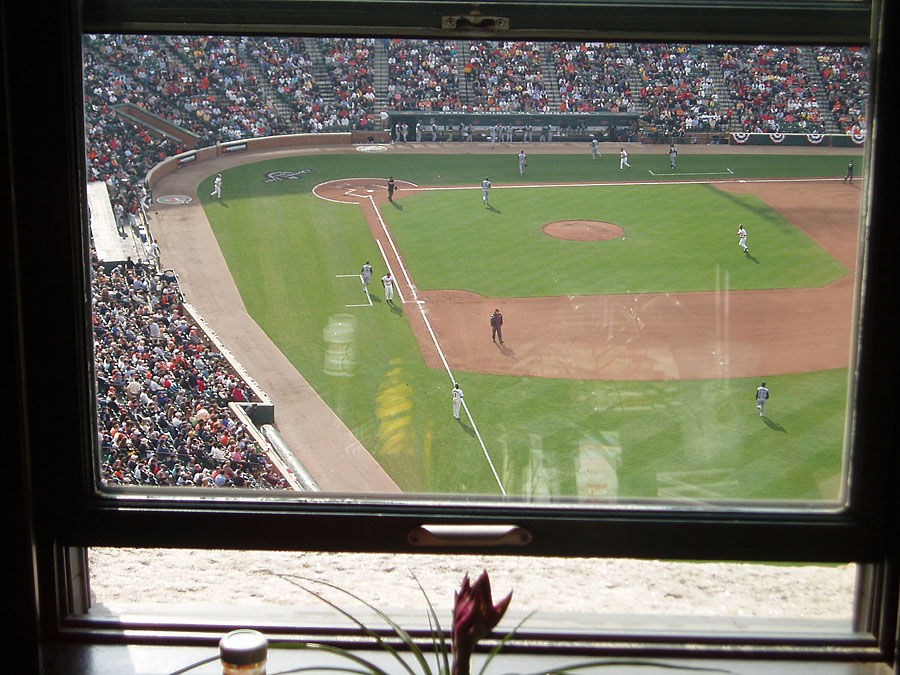 A view of the field from a Camden Club window.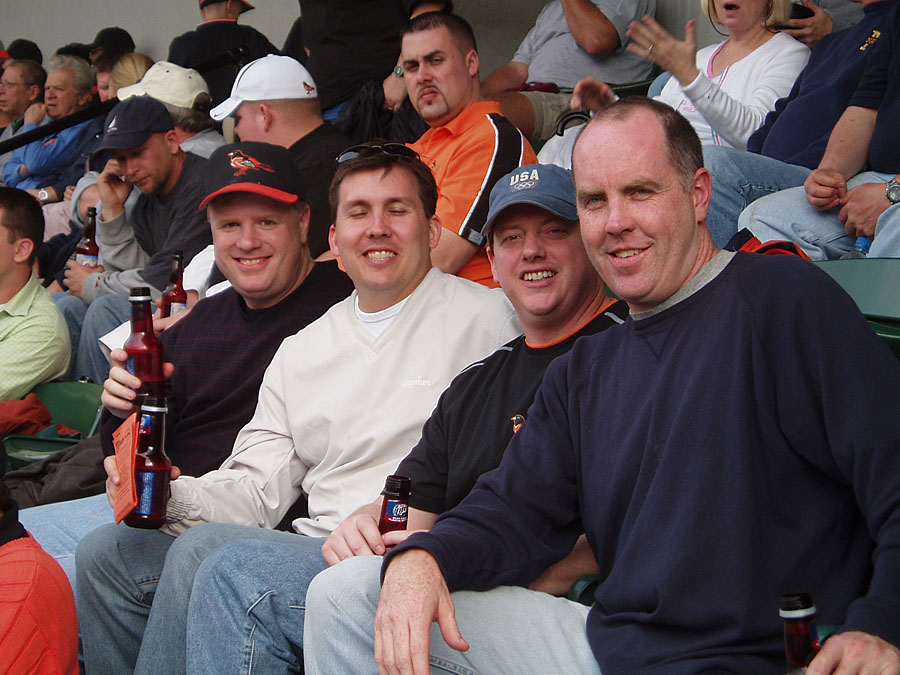 Neighbor Dave, far right, enjoys the game with friends.