I arrived at Pease, A.F.B. , Portsmouth, New Hampshire, in the summer of 1966 and
was assigned to the 1916th Air Force Communications Squadron.
I worked on the airport radar. There were two radar units,
the precision approach radar, FPN16, and airport surveillance radar, FPN47(ASR5).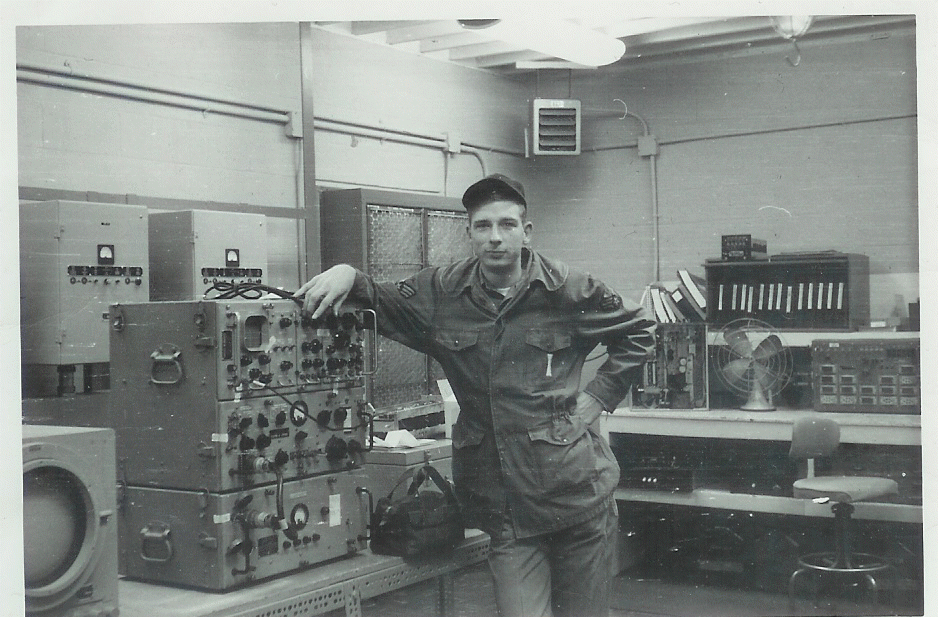 This was taken in our maintenance shop under the radar tower.
I still have and use the little tool bag on the table next to me.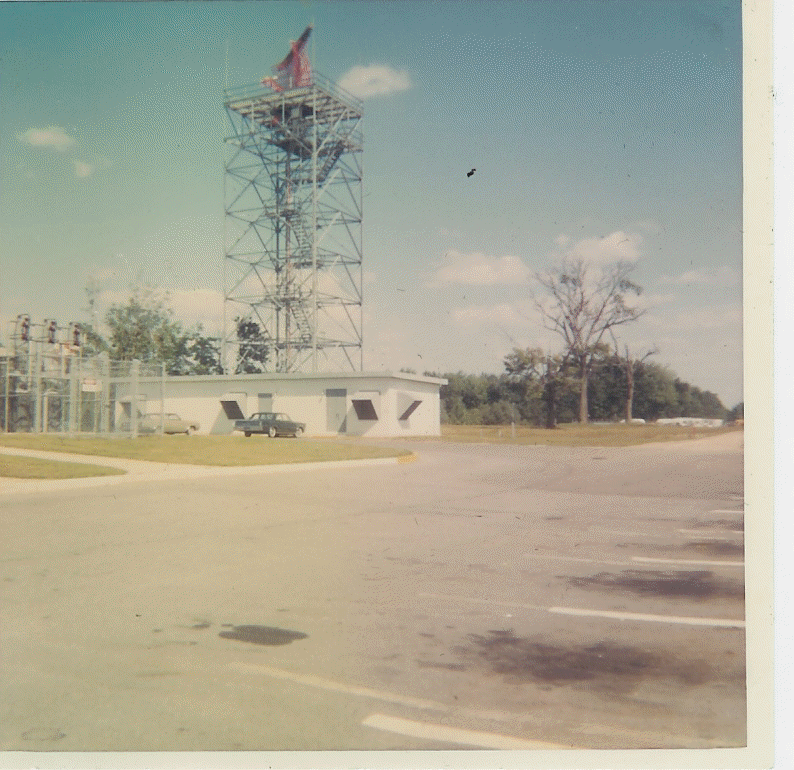 The ASR tower and maintenance building.
A view of the flight line area from the radar tower.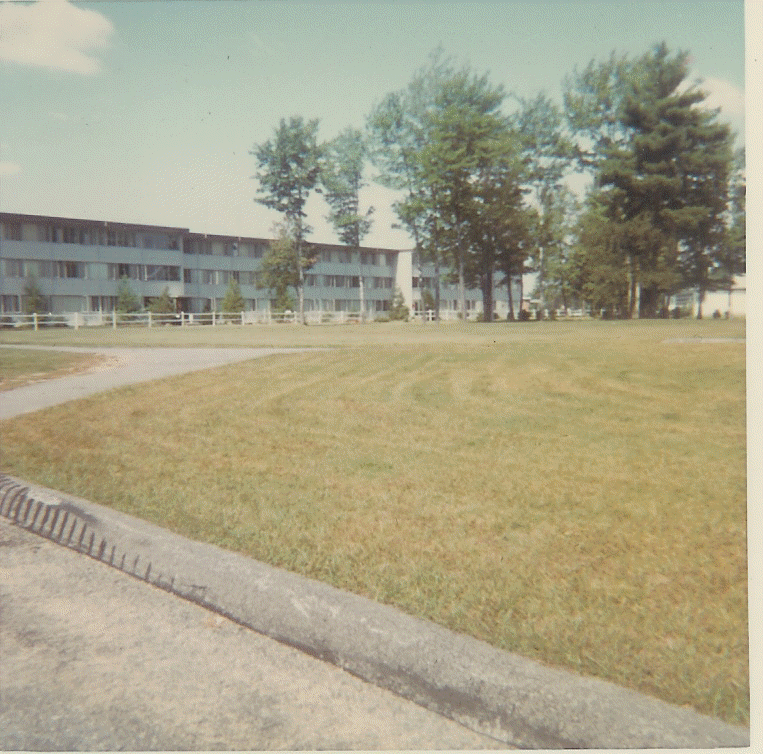 Our barracks were at the other end of the base. We had the right two sections of the first floor.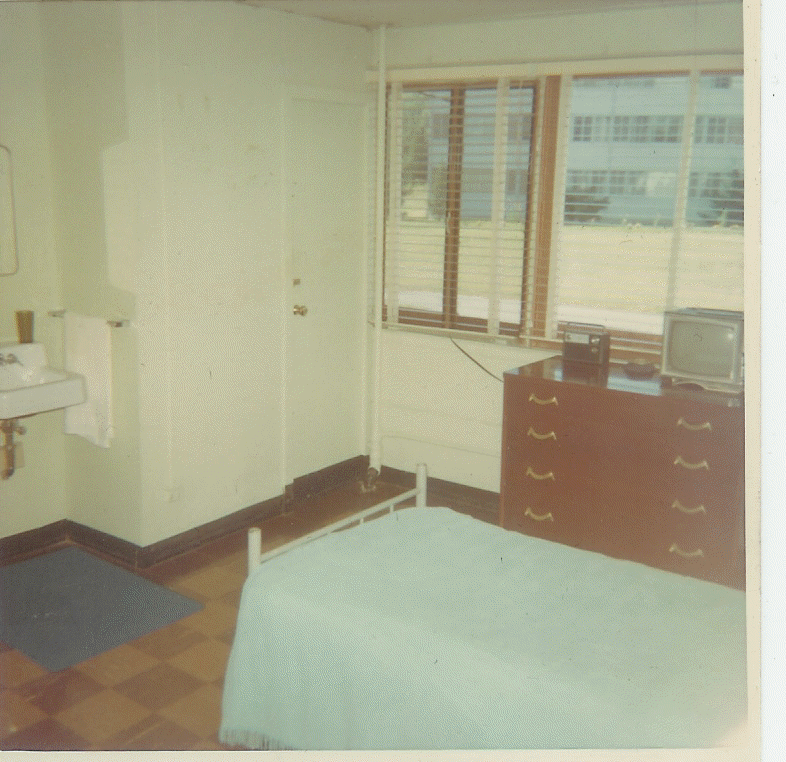 The barracks were pretty nice. I had a private room with sink.
The toilet and shower were in the door to the right and were shared with the guys in the next room.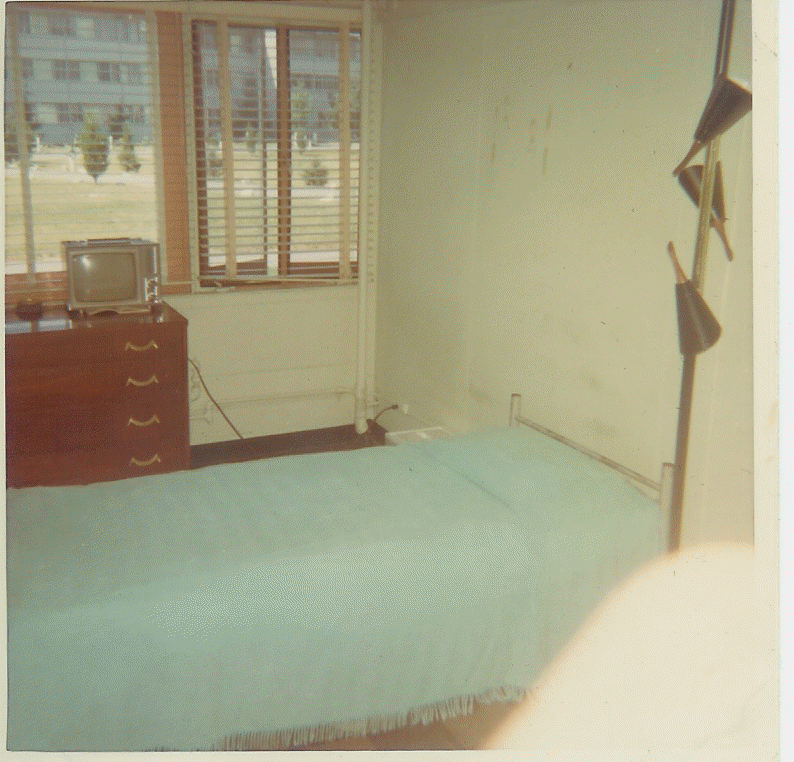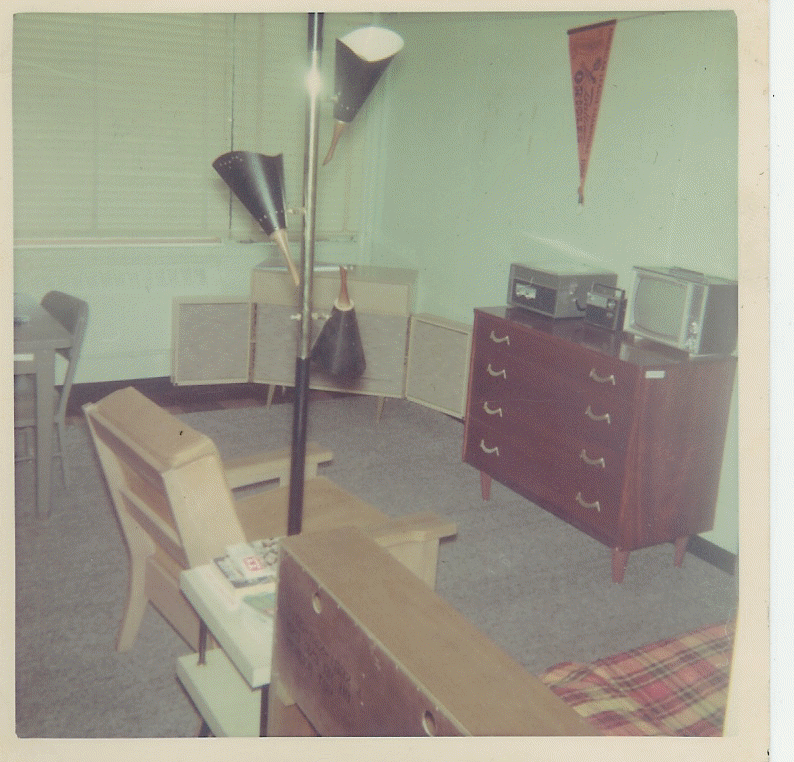 After I was there a while, I had my stereo (in the corner)
shipped up. Also had a TV, a nice chair and carpet. It was quite comfortable.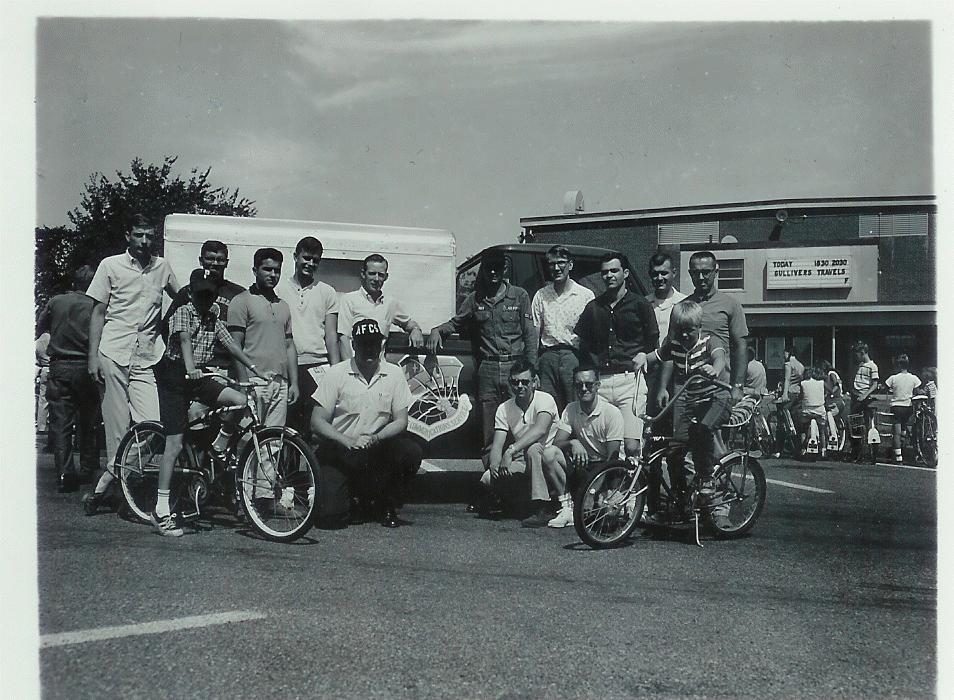 At one point our squadron had a bike safety rodeo for the dependent kids on base.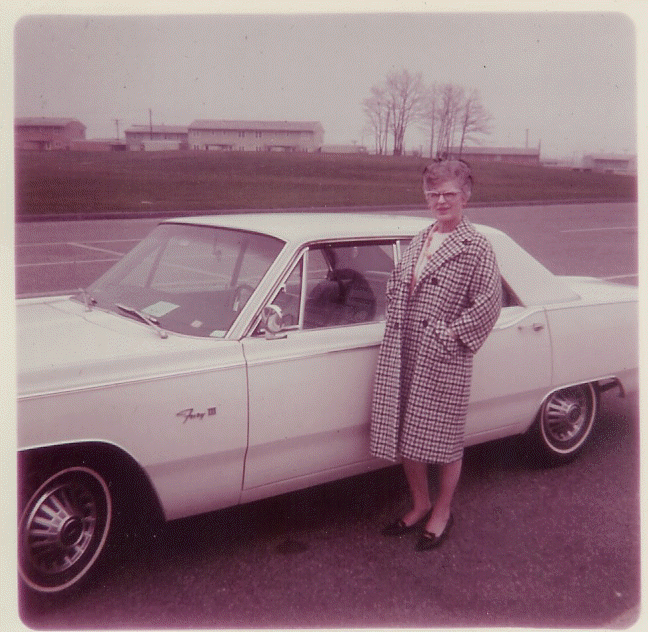 The next spring mom decided to take her first airplane ride and came to visit.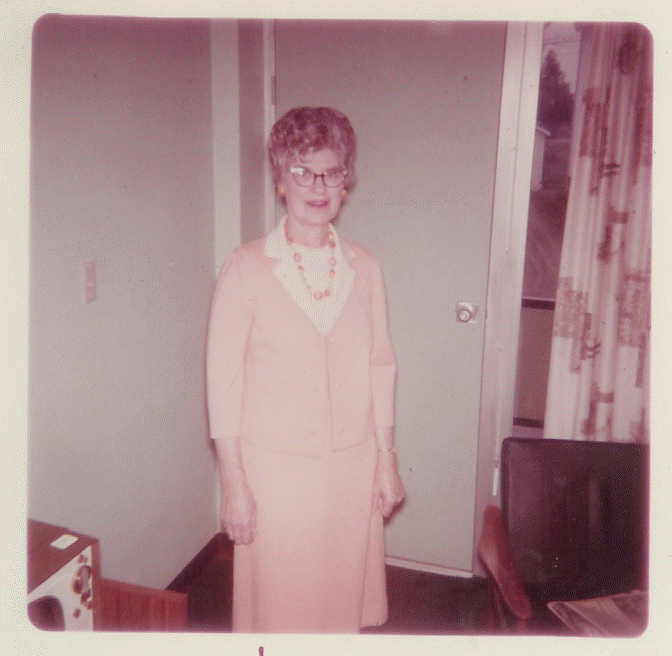 We stayed at a motel down the road from the base. She enjoyed touring the base and Portsmouth.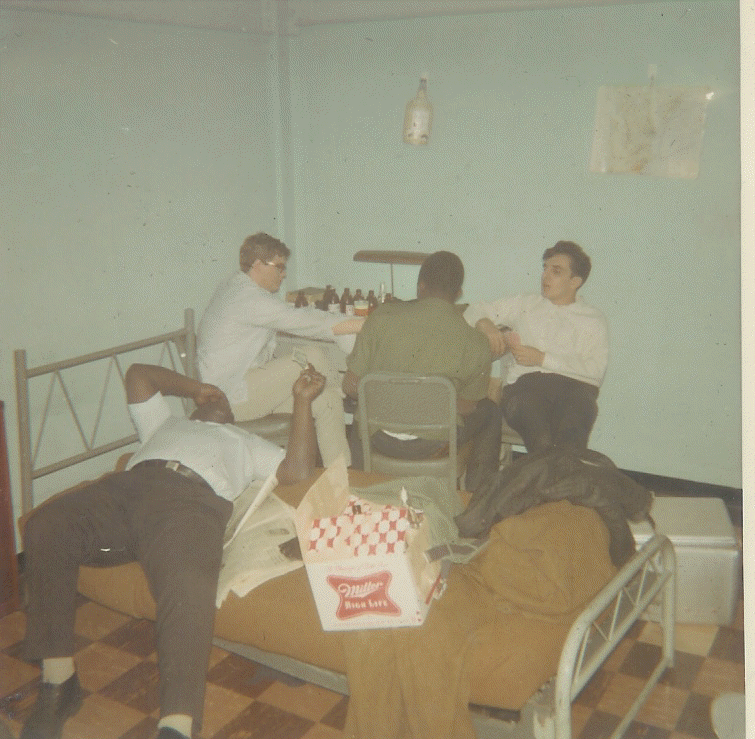 Some scenes from barracks life. Probably a lot like college dorm life.
I only remember the name of the guy lying on the bed, Sgt Webb. He was from Baltimore.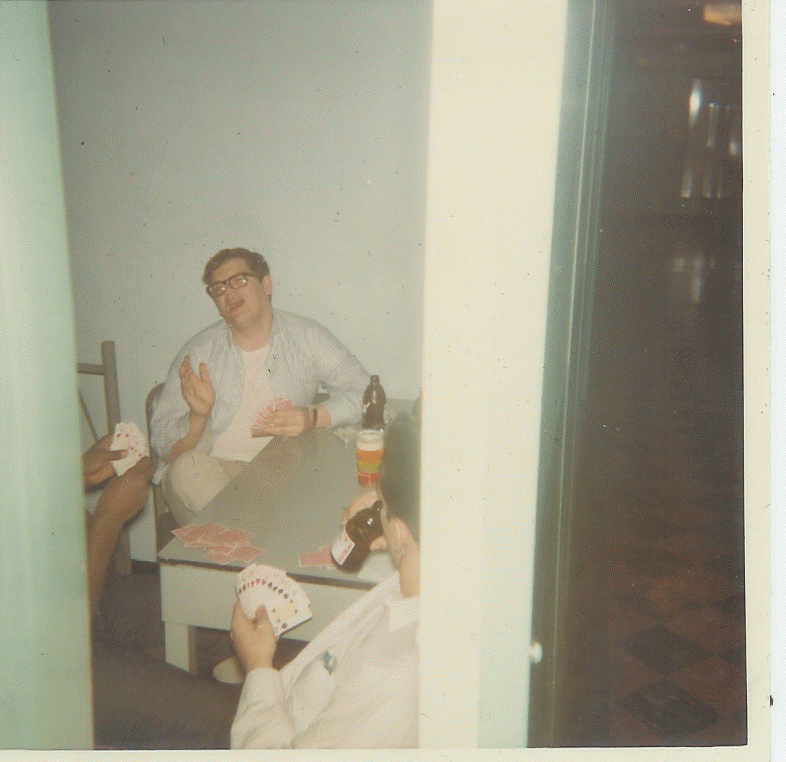 We did play a lot of cards and drank a lot of beer.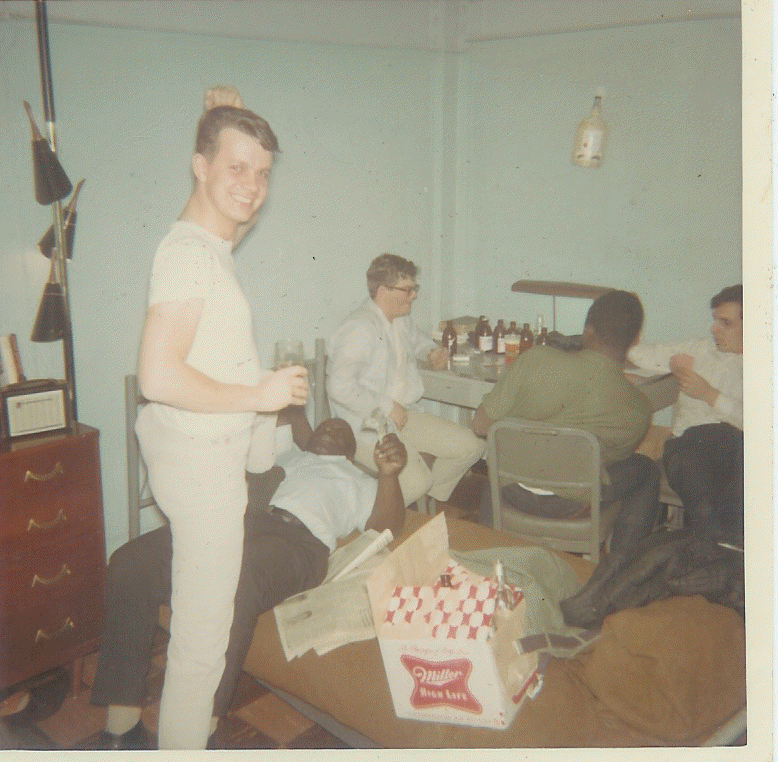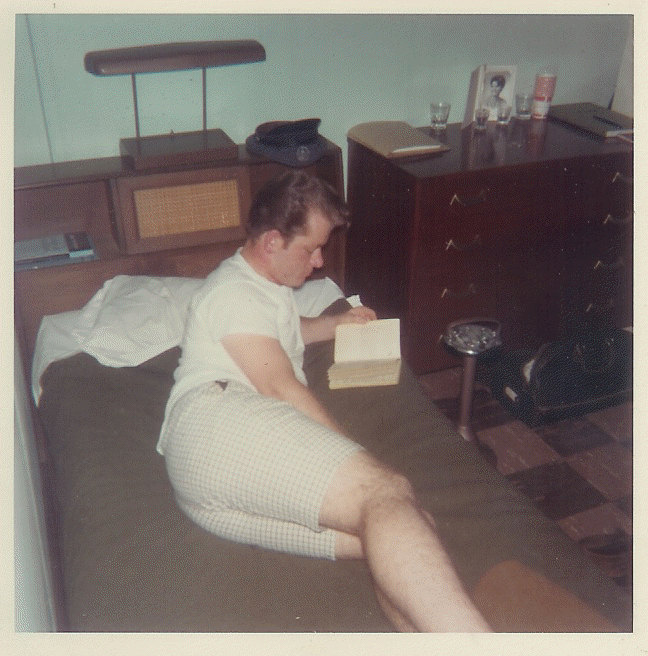 Brian Moar, an admin guy, from Maine.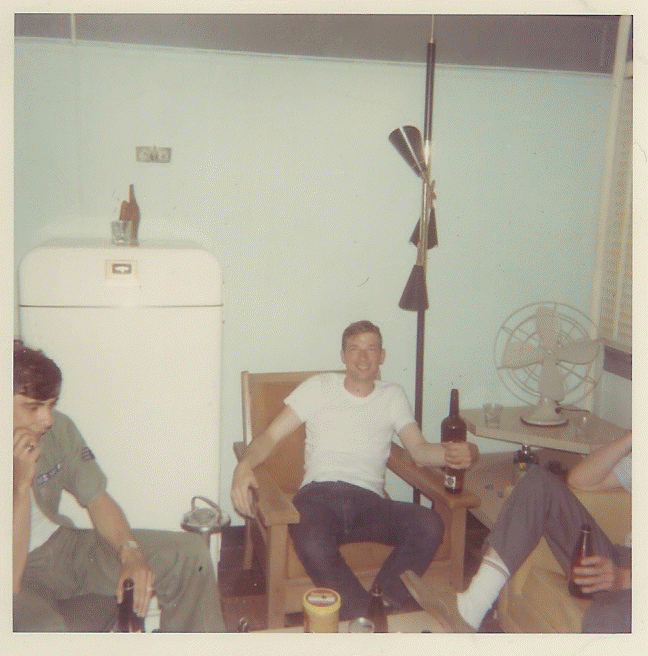 The guys threw a little going away party for me the night before I got out of the Air Force.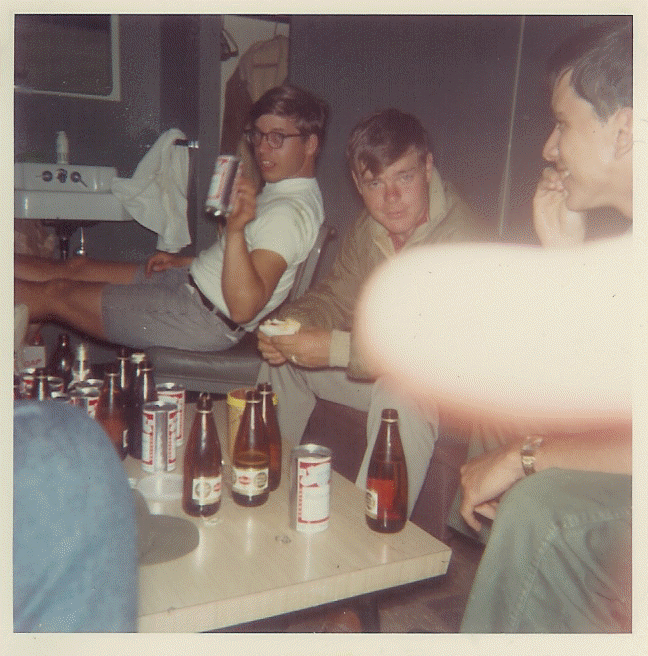 Joe Rogg shows off his Bud.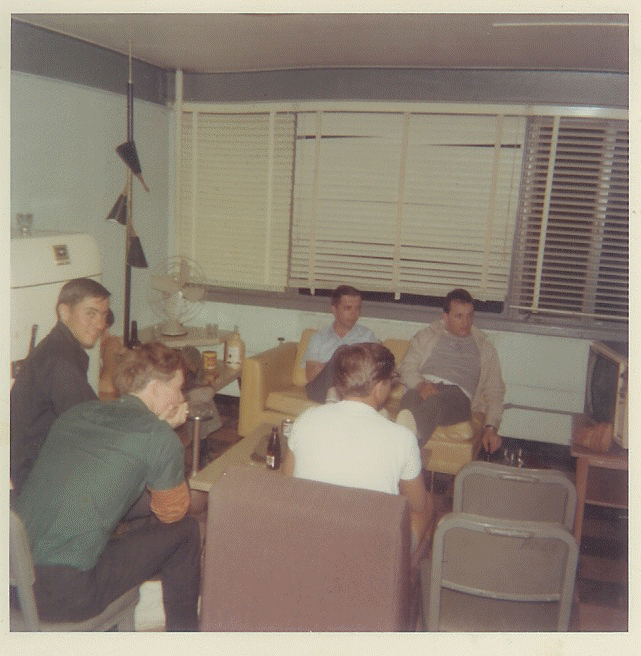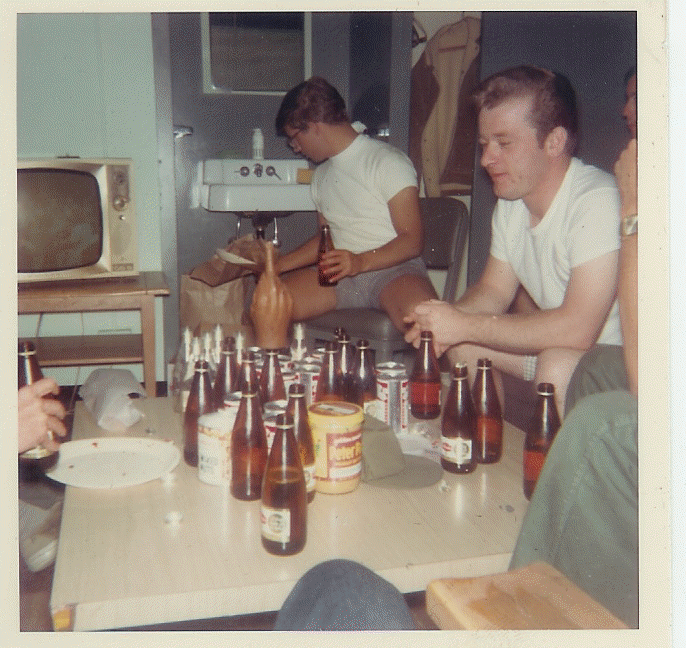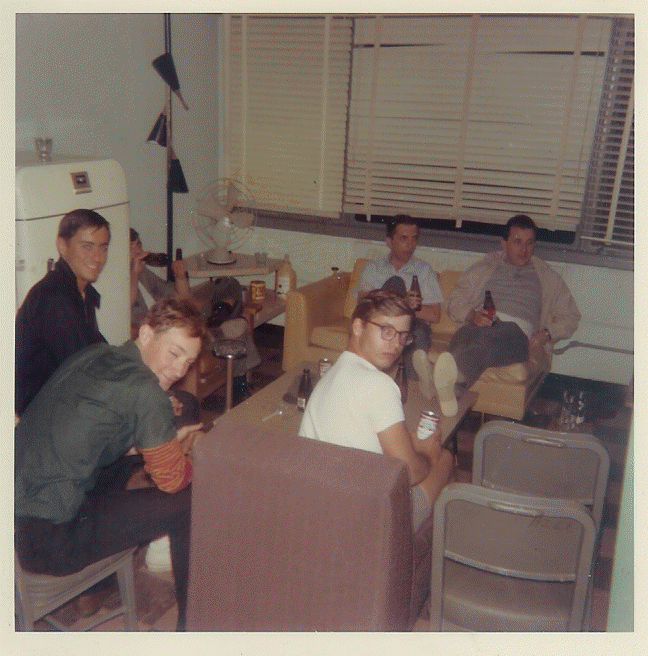 And a good time was had by all.